Understanding Spinal Cord Injuries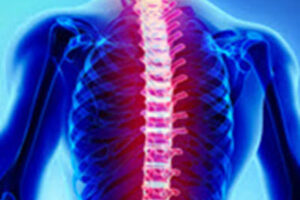 Catastrophic injuries can happen at any moment. A car crash, fall, sports injury or an assault can cause serious harm such as spinal cord injuries.
Every year, approximately 11,000 people suffer from a spinal cord injury. Most spinal cord injuries occur among young people between the ages of 16 and 30 years old. Most victims are male.
A spinal cord injury can be severe in nature, often causing disability and paralysis. An injury that causes damage to the neck area can cause loss of muscle function in the arms and legs. This is quadriplegia, the most severe form of paralysis. This may require a ventilator to breathe. If an injury occurs in the lower part of the spinal cord, it can cause paralysis in the legs and lower body. This  is called paraplegia. If the injury is complete, then the person will have no feeling below the injury. If the injury is incomplete, the person may have very little feeling.
Spinal cord injuries often result from damage to the vertebrae, disks or ligaments of the spinal column. It could happen when a sudden blow to your spine dislocates, fractures or crushes your vertebrae. The most common cause is car accidents, accounting for nearly half of spinal cord injuries. When older people suffer from spinal cord injuries, it is often due to a fall. A gunshot or knife wound could also penetrate your spinal cord and cause injury. In some cases, people suffer non-traumatic spinal cord injuries through medical conditions such as inflammation, infections, arthritis and cancer.
Spinal cord injuries need to be treated promptly. They can cause additional damage weeks after the incident as swelling, inflammation, bleeding and fluid accumulates around your spinal cord.
Spinal cord injuries are very complex and cause many complications. One major issue is loss of bladder control. Since your spinal cord is damaged, your brain will no longer be able to tell you when to empty your bladder. The same applies for bowel control. Luckily, there are some techniques you can use to become more regular and effectively empty your bladder and bowels.
You may also develop a loss of sensation. You may feel little pain and not be able to feel hot or cold. Conversely, some people feel even more pain, especially if they have an incomplete injury.
You may also develop circulatory and respiratory problems. It can be difficult to breathe and cough. You may experience low blood pressure, high blood pressure and swollen legs and ankles. Limited mobility can also cause cardiovascular issues and diabetes. Therapy and medications can help with these issues.
Contact a New Jersey Personal Injury Lawyer Today
A person can suffer a spinal cord injury in a variety of ways. These injuries can cause lifelong pain and suffering.
You'll need help paying for long-term medical expenses. The Morristown catastrophic injury attorneys at the Law Offices of Michael P. Burakoff in New Jersey can assess your claim and help you get the compensation you deserve. Schedule a free initial consultation today. Call (973) 455-1567 or fill out the online form.
Resource:
columbianeurology.org/neurology/staywell/acute-spinal-cord-injury