Teen Killed, Another Injured In Solo-Vehicle Crash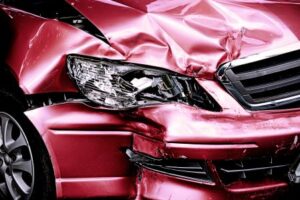 Many teens are excited to drive, but the truth is that teen driving is scary. There are a lot of risks involved. One small error can lead to a major accident and even fatality. In fact, car accidents are the top cause of death among teens.
Sadly, two high school students were victims of a recent car accident. The driver survived, while the passenger was killed. The fatal crash happened on the morning of May 4 in Pittsgrove Township.
A 16-year-old boy was driving a Kia Optima when he ran a stop sign at the intersection at McKishen Road and Route 553/Buck Road. The driver lost control, with the vehicle becoming airborne and hitting a tree.
The driver survived and was taken to a local hospital for medical treatment. The passenger, a 15-year-old boy, was killed in the crash. He was a student at Arthur P. Schalick High School in Pittsgrove.
The school is saddened by the student's unexpected death. School counselors will be available for students in the coming weeks. It is unknown where the driver attends school.
Teen Driving Risks
While driving is a rite of passage, it comes with a lot of risks. The more experience a driver has, the better they are able to control a vehicle and reduce the risk of an accident.
Many people seem to think that most teen car accidents are caused by aggressive driving or thrill seeking behavior. While these situations may account for some fatal crashes, the majority of accidents are caused by three critical errors: not properly detecting and responding to hazards, being distracted, and speeding.
Having extensive supervised driving time with a parent or other adult is helpful in reducing accidents. Also, with experience comes increased safety. After driving for 1,500 miles or more, a teen's risk of getting into a car accident drops by as much as two-thirds.
Fatigue is another issue that needs to be addressed. Drivers under the age of 25 have high rates of fatigue. It is important for high school and college students to get adequate rest. Pulling all-nighters is not safe or healthy.
Driving under the influence of drugs or alcohol is also common for teens. Even though the legal drinking age is 21 in the United States, many underage high school and college students enjoy partying, which leads to alcohol and drug use. Alcohol and drugs affect the body in many ways. These substances can impair judgment and make it harder to stay focused on the road while driving.
Contact a New Jersey Personal Injury Lawyer Today
Car accidents can be deadly when teen drivers are involved. Young drivers have little experience and cannot fully control a vehicle, causing fatal crashes.
A Morristown car accidents attorney from The Law Offices of Michael P. Burakoff can help you with your car accident case. We'll help you with physical and financial recovery. Get started with a free consultation. Fill out the online form or call (973) 455-1567.
Source:
nj.com/salem/2022/05/hs-school-student-killed-another-injured-when-car-strikes-tree-police-say.html