Teen Girl Killed While Jogging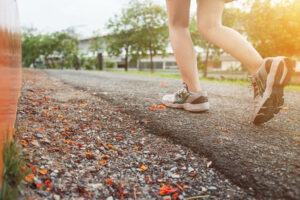 New Jersey is the most densely populated state in the United States. This means there is a lot of vehicle and foot traffic. When people and vehicles mix, it can lead to deadly accidents.
Sadly, this was recently the case in New Jersey. A teen girl was recently killed while jogging in Upper Freehold. The fatal accident occurred on the morning of February 17 along Route 539.
A 16-year-old girl was jogging on northbound County Route 539 at Milepost 37.72. A Kia Soul was traveling behind the girl when it hit the teen. The vehicle then crossed the center line and went up an embankment.
The girl was killed in the crash. She was a student at Allentown High School. The cause of the crash is under investigation.
Jogger Safety
Jogging is great exercise, but it can be dangerous in many ways. When a person is around vehicles, they need to be alert at all times. They cannot be distracted by music or phones. While jogging can be boring without electronic devices, especially if they are alone, joggers must constantly use their eyes and ears to look for cars, animals, other people, and other dangerous situations.
Even when on a sidewalk or in an area away from vehicles, joggers face a lot of dangers. They may trip over potholes or road debris. Mud, ice, rain, and gravel on the road can cause dangers to runners. Low branches can cause tripping hazards. Animals can come out of nowhere and attack you. If you live in a rural area, dogs are not the only danger. Mountain lions and even bears have been known to chase and attack people.
Here are rules to follow while jogging:
Run on the sidewalks where available.
Face oncoming traffic when you run or jog so vehicles don't hit you from behind.
Jog during full daylight hours whenever possible so that you are more visible to motorists. Wear bright-colored clothing that will help you stand out.
Avoid jogging in the dark. Even jogging at dusk or dawn reduces visibility for drivers and can make it harder for them to see you. If you must run at night, wear light colored clothing or shoes and shirts with reflective tape. Carry a flashlight to make yourself more visible.
Yield to vehicles. Even if you think you have the right of way, give way to cars and other vehicles. Step aside whenever necessary to ensure your own safety and avoid being the victim of a pedestrian accident.
Contact a New Jersey Personal Injury Lawyer Today
Jogging is great exercise, but when done on or near a roadway, it can be a deadly activity.
If you have been hit by a vehicle while walking or jogging, you need to understand your legal rights as a pedestrian. A Morristown pedestrian accidents attorney from The Law Offices of Michael P. Burakoff can assess your case and help you get the compensation you deserve.
Fill out the online form or call (973) 455-1567 to schedule a free consultation.
Source:
patch.com/new-jersey/freehold/teen-girl-dies-after-being-struck-car-upper-freehold