Safety violations found in prior audit of New Jersey Transit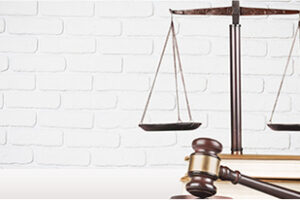 The tragic accident last month at the Hoboken train station is still under investigation by agents with the National Transportation Safety Board. However, already New Jersey Transit is facing intense scrutiny for prior violations federal authorities discovered during an audit of the commuter rail operations earlier this summer.
The horrific mass transit accident happened on Thursday, Sept. 29, when the locomotive-propelled train entered the station and slammed into a barrier. A woman waiting on the platform was killed by falling debris, and over 100 others were injured — some seriously. Data from the "black box" recorder on the train reportedly has been quite challenging for investigators to access.
A source who had knowledge of this summer's audit by the Federal Railroad Administration but had no authority to publicly comment told The Washington Post that the audit revealed dozens of safety violations.
The Wall Street Journal had initially broken the story, which was independently corroborated by The Washington Post, even though the FRA had no comment. Allegedly, the audit stemmed from an uptick in safety violations and concerns about a lack of leadership at New Jersey Transit, the third-busiest commuter hub in the nation.
The nature of the safety violations was said to be "operational" as opposed to involving issues with the infrastructure. The source added that before the fatal collision, the FRA had begun the process to force compliance with safety regulations.
New Jersey Transit has felt the squeeze from budget cuts and seen veteran leaders resign in recent years. An interim director is currently at the helm of the agency.
One possible cause of the crash is the failure of NJT to install a positive train control device to slow the train down prior to its entry into the station. The FRA found no records of these devices in the 440 engines or 124 towers along the rails that would permit communication with the trains.
While there may be multiple factors involved in the crash, the injured (and the survivors of the deceased) can pursue civil remedies for the injuries and losses.
Source: The Washington Post, "Before Hoboken crash, investigators found dozens of safety issues at N.J. Transit," Ashley Halsy III, Oct. 02, 2016