Highway pedestrian accidents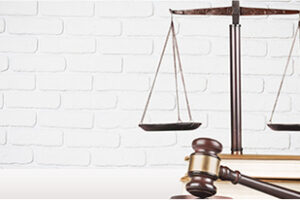 Pedestrian accidents usually happen on busy city streets in New Jersey, where people are walking to and fro and cars are darting in and out of traffic. Less common are pedestrian accidents that happen on highways and interstates. This is because there are not a lot of pedestrians present on these high-speed roadways. However, because drivers are not expecting them to be there, pedestrians are particularly at risk on highways and these kind of interstate accidents do, at times, occur.
When it comes to pursuing a lawsuit over a highway pedestrian accident, some complicated issues come up for the pedestrians who were harmed. For example, pedestrians are typically held to a higher standard of care when they are present on highways. In other words, pedestrians need to be more careful on interstates — to protect themselves and avoid getting hit by a car — than they do on regular roads. If the pedestrian is acting in a risky fashion on the interstate, for example, an accident may be deemed as the pedestrian's fault and a viable claim for damages might not exist.
The most important question to ask first in these types of scenarios is: Why was the pedestrian on the highway or interstate in the first place? If a reasonable answer can be made — like the pedestrian was working on a broken down car, an accident had just occurred or some other viable reason — then there is a higher likelihood that another party is at fault for the accident. Next, it is important to look at the behavior of the driver who struck the pedestrian. For example, was the driver speeding, drunk, distracted or failing to drive inside of his or her lane?
If you or your loved one have been hurt or killed in a New Jersey pedestrian cash on an interstate highway, you may wish to get an expert legal opinion as to the viability of any potential claim. If successfully navigated, such a claim could be a way to obtain financial compensation to pay for medical care or end-of-life expenses stemming from the incident.
Source: FindLaw, "Pedestrian accidents on highways," accessed March 25, 2016