Distracted driving fatalities continue to rise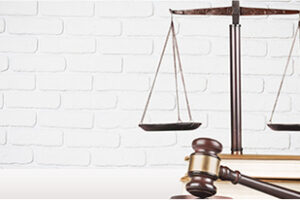 Despite the increasing laws across the country against cellphone use and texting while driving, even more people than ever are dying on America's roads because of distracted drivers. The number of distracted driving-related fatalities rose by nearly 9 percent between 2015 and 2016, according to the National Highway Traffic Safety Administration (NHTSA).
While teens and other young drivers are involved in these texting and driving accidents, an official with State Farm puts some of the blame on the parents they've been riding in the car with since childhood. He says, "When they get behind the wheel, if they've been watching you use the phone, if they would rather use the phone it's gonna be hard to break that habit and get them driving safely from the get go." The insurance company says that more than a third of drivers text while they're behind the wheel.
Even if you aren't involved in a distracted-driving accident, you're going to pay a price for distracted drivers via higher insurance rates, according to an official with the University of South Carolina's Center for Risk and Uncertainty Management.
Not all accidents caused by distracted driving are even identified as such. Even though law enforcement officers now can look at driver's phones to determine whether they were talking or texting at the time of the crash, there are numerous other distractions that take drivers' focus off the road.
If you're involved in a crash and you believe that the at-fault driver may have been distracted by a phone or other device, your New Jersey attorney can work to ensure that the circumstances that led the driver to be negligent or reckless are properly investigated.
Source: NBC News, "Your Car Insurance Rates Are Going Up Because Everyone Keeps Texting and Driving," Jo Ling Kent and Chiara Sottile, accessed March 24, 2017