Did road conditions contribute to your wreck?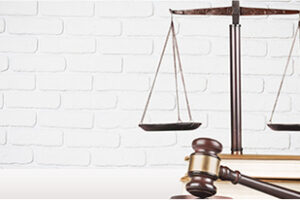 New Jersey residents are just digging themselves out from Winter 2017's worst storm to date. That means that the highways and streets are being subjected to more harsh salt treatments that melt the ice but contribute to the problem of eroding roads and potholes.
There's no doubt that when ice and snow build up on the roads, the New Jersey Department of Transportation workers must do what is necessary to make safe passage for motorists, but these measures do play havoc on the highways' infrastructures. In some cases, the deteriorating roads and highways may even be contributing factors to some serious accidents and injuries for drivers and their passengers.
In some collisions, the at-fault party is easy to identify. Mr. Smith runs a red light and crashes into Mrs. Jones, sending her and her children to the hospital. Clearly, Mr. Smith was in the wrong, and both he and his insurance company are liable for their injuries and damages.
But is it really so clear? Let's look at it from a different perspective.
Suppose Mr. Smith was driving at a normal rate of speed and came up to the intersection, but the stop light was not working. As luck would have it, a huge mound of snow was piled up there at the corner, obscuring Mr. Smith's view of Mrs. Jones approaching the intersection from the right. The two cars collide.
All of a sudden, the liability in the accident is quite muddled. The non-working traffic light and the location of the mound of snow where it obstructs drivers' vision both contributed to the wreck. This potentially opens up the agencies responsible for traffic light maintenance and snow removal to potential liability should Mrs. Jones decide to file a claim against them for her and her children's injuries.
The DOT website encourages drivers to be proactive by reporting the locations of hazards like broken stop lights and dangerous pot holes that could pose dangers to drivers.
If you were injured in an accident and feel that the road conditions may have contributed to the circumstances, a New Jersey personal injury attorney can help sort out all possible defendants.
Source: State of New Jersey Department of Transportation, "Pothole/Highway Maintenance Reporting," accessed Feb. 10, 2017