Appeals court gives woman suing Wal-Mart a new trial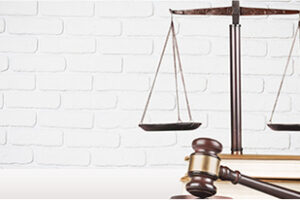 A judge has determined that a New Jersey woman who sued Wal-Mart after a metal rack fell on her can have her case re-heard. The woman, who was injured at a Turnersville Wal-Mart in 2010, lost in a jury trial against the retail giant.
The woman claimed that she was injured when a display of clothing, which an engineer testified weighed over 150 pounds, fell on her. She was taken to the hospital after the incident, complaining of pain in her arm. After am MRI, she was diagnosed with ulnar neuropathy. A spinal cord simulator was implanted in her several years later to relieve the pain she said she continued to experience. One of the doctors who testified on her behalf said that her injuries would likely cause her permanent pain.
During the original trial, attorneys for Wal-Mart argued that the woman's symptoms resulted from "underlying physical and psychological conditions" or other injuries. The company's medical expert testified that she was magnifying the extent of her symptoms.
The jury may have also been persuaded by the fact that she said she couldn't recall whether her cart had struck the rack or what portion of her body was struck by it. Although two people were with her when the incident occurred, neither testified at the trial. No employees witnessed the incident.
The plaintiff and her attorneys objected to the doctor's testimony that her account of the incident reflected "somatization," or "a process where individuals describe experiencing symptoms of various types that are not accompanied by objective findings and interpretations." They argued that this testimony by the doctor, whose specialty is neurology and not mental health, harmed her credibility and prevented her from getting a fair trial.
The appellate court ruled, "We conclude that the expert's opinions on symptom magnification were improperly admitted and that plaintiff was sufficiently prejudiced by that ruling to be entitled to a new jury trial on all issues."
Personal injury cases are often a battle between medical "experts." However, if one of these "experts" testifies outside of his or her field of practice, it can be argued that the witness prejudiced the jury against the plaintiff and that, at the very least, that plaintiff should have another chance to seek justice.
Source: NJ.com, "New trial ordered for woman who claimed injury at Wal-Mart," Matt Gray, April 18, 2017