3 Injured When House Collapses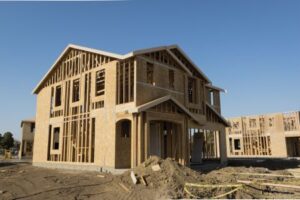 Construction work happens often. Sometimes there is new construction, while sometimes there is remodel work going on. In any case, accidents are common on construction sites. A worker can get electrocuted. They may slip, trip, or and fall. They may get injured by a tool or hit by a collapsing building.
A collapsing building was the incident that recently happened in Newark. Three people were injured when a house collapsed. The incident happened on the morning of April 20 on 4th Avenue.
Three construction workers were working on the house. They were putting up the frame of the home when it suddenly fell and came crashing down on them.
The workers suffered minor injuries. None were hospitalized. It is still unknown why the frame collapsed. It is also not known if any neighboring homes were affected. The accident is still under investigation.
Causes of Building Collapses
A building collapse occurs when the structure of a building suddenly fails, either partially or entirely. When internal load-bearing structural elements fail, the building will collapse into itself. This means that the exterior walls may be pulled into the falling structure.
A building collapse can happen in many ways. It may be caused by construction activity, weather conditions, or acts of God, such as earthquakes or fires. In older buildings, rotting or damaged wood can cause buildings to fail. This is especially true when insects such as termites and rodents such as mice and rats are involved. These creatures gnaw on wood, insulation, and electrical components, causing significant damage. Certain climates, such as excessive moisture, can make wood wet and subject to collapse.
Sometimes the building is not sturdy in the first place. Homes and other buildings need a strong foundation. Extreme weather conditions in recent years have led to unprecedented issues, such as rising sea levels and coastal flooding. Plus, soil issues such as the sudden or gradual sinking of land have caused buildings to gradually sink.
Sometimes the contractors are at fault. In an effort to save time and money, they may hire inexperienced workers or use cheap materials. Cheap materials can compromise the structure of a building.  It's important to use high-quality plywood, beams, bricks, and concrete blocks when building a home, office, or other structure.
Plus, rushing to complete a job can lead to mistakes. Contractors and foremen need to ensure that the work is being done properly. Improper installation and waterproofing can cause moisture to enter the home and lead to rot and other damage.
Contact a New Jersey Personal Injury Lawyer Today
Construction accidents can happen at any time during the building process. Workers need to be aware of any possible hazards and stay safe.
A Morristown construction accident attorney from The Law Offices of Michael P. Burakoff can help you understand your legal options. While workers' compensation can help, sometimes a lawsuit may be possible. Schedule a free consultation today by filling out the online form or
calling (973) 455-1567.
Source:
abc7ny.com/construction-workers-hurt-newark-collapse/13159623/