Safety Tips for Crashes Involving Utility Equipment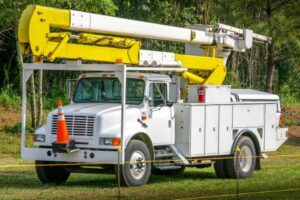 Getting into a car accident is bad enough. When utilities, such as phone lines and power lines, are involved, it can become especially dangerous. There are hidden dangers of electricity that many motorists may not be aware of.
Because of this, New Jersey companies FirstEnergy Corp. and Jersey Central Power & Light (JCP&L) are teaching drivers in the state what to do if they come across electrical equipment while on the road. The utility companies have created a video that details what to do in an accident when utility poles, power lines, or transformers are in contact with the vehicle.
Car accidents involving utility equipment are dangerous due to the potential for live wires. Driving schools, motorists, and first responders should watch the video to learn about the best way to handle this type of situation in case it does occur. While rare, heavy winds and storms can cause trees and poles to fall on power lines and create emergency situations. The video is part of a "Stop.Look.Live." public safety campaign. It can be accessed on FirstEnergy Corp.'s safety website.
The video outlines some safety tips that motorists should follow if they come across utility lines while driving. They include the following key steps:
If you have a tall vehicle or are hauling a trailer or boat, be sure that it clears electrical wires overhead.
Stay in the vehicle unless it is on fire or smoking. If you do need to get out of your car, exit by jumping out with your feet together. Make sure to fully clear the vehicle and that no part of your body touches the vehicle and ground at the same time.
Shuffle your feet and keep them as close together as possible to avoid electrocution.
If you do exit your vehicle, be alert. Look around to identify any safety hazards, including downed or damaged utility lines, poles, or electrical equipment.
Keep pets away from the vehicle. Make sure to let others know to stay at least 30 feet away from the vehicle.
Call 911 immediately and report the emergency as thoroughly as possible. Provide the exact location, including town, street name, and house number, if possible.
Never touch a downed electrical wire or drive over one. Always assume it is live.
If a wire falls on a vehicle, always stay inside the vehicle until help arrives.
Be especially careful if a power line is near water.
Contact a New Jersey Personal Injury Lawyer Today
Crashes involving power poles and downed lines can be life-threatening. Contact could cause electrical shock, which may be deadly.
Even if you are alert and prepared, you can still suffer injuries in an auto crash. A Morristown car accidents attorney from The Law Offices of Michael P. Burakoff can help protect your legal rights. Schedule a free consultation with our office today. Call (973) 455-1567 or fill out the online form.
Source:
tapinto.net/towns/morristown/articles/jcp-l-firstenergy-offers-safety-tips-for-vehicle-accidents-involving-utility-equipment