Premises liability and retail stores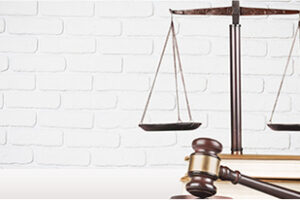 Retail stores and parking lots can be a lot more dangerous than you immediately believe. Indeed, parking lots are full of quickly moving vehicles with distracted drivers behind their wheels. Meanwhile, a retail store could be fraught with different obstacles that customers could trip over, wet or slippery floors, poorly lit areas and other potentially dangerous obstacles.
Customers who get hurt in a retail store or while walking through its parking lot should realize that they were on private property when the injury occurred. As such, the owner of the property and/or the property manager of the location owed the injured customer certain duties with regard to keeping the property reasonably free of dangers, and/or notifying visitors of potential dangers ahead of time. When a customer is hurt on a store's premises, and the property manager or owner was negligent in fulfilling his or her duty to notify the customer of dangers and/or keep the property free of dangers, then the basis for a viable personal injury claim may be established.
It is not uncommon for someone who slips to suffer broken bones, serious head injuries and even brain damage, paralysis and death. These injuries can cause lifelong suffering and disability. They can also be extremely difficult and expensive to treat. If you or your loved one have been injured in such an event, you may want to speak with an attorney about the possibility of pursuing a personal injury claim for financial damages relating to the injuries — especially considering that the costs of medical care could be impossible for you to afford on your own.
At the Law Offices of Michael P. Burakoff, PA, we help people who have been seriously injured in a slip and fall event. Best of all, we work on a contingency fee basis, meaning that there will be no cost to you for our services unless we successfully obtain a monetary recovery on your behalf. If you have been hurt, we are here to help.