How AI Can Help Prevent Workplace Accidents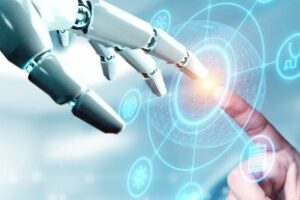 Employers want to keep their workers safe while on the job. It just makes sense. Healthy workers are happy workers. Plus, workplace accidents can be complex and expensive to deal with. It's best to avoid them altogether.
But even if the employer requires safety training and provides the appropriate materials and gear for a safe workplace, accidents can still happen. Wouldn't it be nice if there was some way to predict and prevent accidents in the workplace?
The good news is that artificial intelligence (AI) can help. AI uses machines to simulate human intelligence. Companies such as Swiss Re Reinsurance Solutions and CompScience are helping business owners look for possible safety issues through the use of a safety platform.
This technology from CompScience detects workplace risks by analyzing existing workplace videos. This allows the machine to identify and stop an accident before it happens. The computer vision models involved can detect at least 50 behavioral and environmental hazards. As a result, this AI technology has reduced worker's compensation claims by up to 23%.
Indeed, Nationwide assessed the computer vision models, data science, and reporting tools. It was determined that they could help save lives and reduce costs. This safety platform offers actionable insights that can help employers reduce risks in the workplace as well as reduce losses on workers' compensation policies.
So how will Nationwide, CompScience, and Swiss Re Reinsurance Solutions all work together? Under this partnership, CompScience will act as a managing general agent. Nationwide will underwrite and service the workers' compensation policies. Swiss Re Reinsurance Solutions will provide data analytics and reinsurance capacity.
CompScience is working hard to eliminate workplace hazards and accidents, with the primary goal of everyone going home safely every day.
What Can AI Do for the Workplace?
AI can identify potential risks and hazards in real-time. It has the potential to revolutionize workplace safety, helping companies take the necessary measures to prevent accidents before they happen. AI uses machine learning algorithms to analyze large amounts of data. It can identify areas where employees are at the highest risk of injury, such as excessive clutter and poorly lit work areas. AI technology can also prevent future workplace injuries by monitoring employee activities in real time and providing feedback.
Using AI for workplace safety can also help companies save money. It reduces the number of accidents and injuries, allowing employers to save on workers' compensation costs and reducing the amount of time employees are out of work due to injury. It also helps companies comply with health and safety regulations, which reduces fines and lawsuits.
Contact a New Jersey Personal Injury Lawyer Today
Workplace accidents happen often, but the good news is that they can be prevented. Artificial intelligence can help in this regard.
If you are injured in the workplace, a Morristown work-related accident attorney from The Law Offices of Michael P. Burakoff can assess your case and help you get full and fair compensation.  Call (973) 455-1567 or fill out the online form to schedule a free consultation.
Source:
news.nationwide.com/artificial-intelligence-preventing-workplace-accidents-before-they-happen/