Construction Worker Dies After Falling From Truck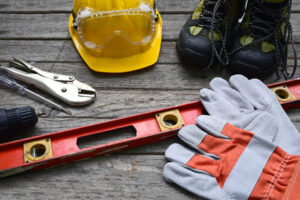 Construction projects are necessary. Whether it's road work, a remodel of a home, or new construction of a commercial building, workers are needed to build and repair these roads and buildings. However, these sites can be dangerous and even deadly.
Sadly, a New Jersey man was killed after falling from a truck while working on a construction project in Vineland. The fatal accident occurred on the morning of June 14 on Route 55.
A 45-year-old man from Elizabeth was working on a highway construction project when he fell from a truck. He was working in a closed construction zone and in the back of a box truck that was towing a large air compressor when he fell out. The man was then run over by the trailer behind the truck. He was taken to Cooper University Hospital, where he later died. The accident is under investigation.
Falls From Trucks
Falls from trucks happen often. In most cases, though, the truck is not moving at the time. Most of the injuries are fractures, bruises, and sprains.
When the truck is in motion, though, the injuries tend to be more catastrophic. That's because falling out of a truck, even at low speeds, can lead to a considerable impact. A person can fall on their head or back. They can also be run over by any trailers or vehicles behind the vehicle in question. This often leads to fatality.
Employers have a duty to keep workers safe. Under federal law, all business owners are required to implement accident and injury prevention safeguards in the workplace. The Occupational Safety and Health Administration (OSHA) has guidelines in place that construction companies and all other companies must follow. Employers have a duty to provide a safe workplace. If they fail to do so, the penalties are severe. It can result in fines, lawsuits, and compensation for damages. A company that engages in unsafe practices can also lose workers and ruin its reputation.
There are some ways to prevent falls from trucks. For example, companies can provide steps and handrails to keep employees on board a vehicle. They may look for safety features when buying new vehicles. They can also choose appropriate footwear to provide slip resistance for employees. Workers should also stay safe when working on trucks. They should never be so close to the edge that they can easily fall off. Also, they should never jump from a truck cab or trailer.
Contact a New Jersey Personal Injury Lawyer Today
Construction accidents encompass a wide range of events, including falls from trucks. When the truck is moving, the results can be deadly.
If you or a loved one has been injured or killed in a construction accident, contact a Morristown construction accident injury attorney from The Law Offices of Michael P. Burakoff. We'll help you understand your legal options so you can get the compensation you deserve. Schedule a free consultation today by filling out the online form or calling (973) 455-1567.
Source:
nj.com/cumberland/2022/06/highway-construction-worker-killed-in-fall-from-box-truck-on-route-55.html