1 Injured In Construction Accident At Ramapo College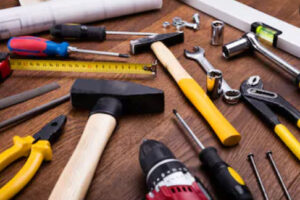 Accidents are common at construction sites. These job sites have many elements involved and can lead to serious injuries for employees.
One construction worker was injured in a recent accident at Ramapo College in Mahwah. The accident occurred on the morning of February 16 at the campus' Learning Commons building.
Construction workers were performing a standard pressure test on the second floor of the library building when a gasket failed, hitting the construction worker. The worker was injured and taken to Hackensack University Medical Center. Their condition is unknown.
There was no explosion at the construction site. Ramapo College continued to hold classes as usual that day. However, construction was halted at the college until Occupational Safety and Health Administration (OSHA) could investigate. OSHA confirmed that afternoon that it was in the process of investigating the accident. It was confirmed that the construction worker, who is employed by Mechanical Associates of New Jersey, was injured during pipe testing.
Dangers of Construction Work
Construction work can be dangerous. While falls are the leading cause of death, there are many other possible hazards in the construction industry. For example, collapsing trenches, cave-ins, falling objects, fires, explosions and electrocutions are common. A construction worker can suffer a variety of injuries and conditions, including back injuries, hearing loss, respiratory issues, skin conditions and repetitive motion injuries such as carpal tunnel syndrome. These issues can occur from lifting heavy objects, exposure to loud noises, sun exposure, handling chemicals and inhaling dust and debris.
Construction work often involves working with power tools and equipment. Because of this, many workers suffer from crush injuries and even amputations from getting caught in between vehicles or through the misuse of tools. Fractures and broken bones are also common.
Because construction work often involves working at various heights, falls are quite common. Falls can lead to a variety of injuries, including head trauma, spinal cord injuries, neck and back injuries, and paralysis.
Heat stroke is another real danger at construction sites, although it is not always talked about. Heat stroke can occur when a person works out in the sun in high temperatures for an extended period of time. This can lead to organ damage as well as brain damage and even death.
Eye injuries can also occur. Workers can be exposed to chemicals or get injured in the eyes due to shrapnel or debris from the work site. That's why proper eye protection, such as safety glasses, should be worn at all times.
Contact a New Jersey Personal Injury Lawyer Today
Construction accidents can be serious in nature due to heights, electricity, machinery, heavy materials and other elements involved. Many workers are killed. Those who survive often must deal with long-term injuries.
Whether you qualify for workers' compensation benefits or want to file a lawsuit against your employer, the Morristown construction accident lawyers at The Law Offices of Michael P. Burakoff can help. We understand these situations can be stressful and we'll assist you in getting fair compensation for your injuries. Call (973) 455-1567 or fill out the online form to schedule a free consultation.
Resource:
nj.com/bergen/2021/02/construction-accident-at-ramapo-college-leaves-one-worker-injured.html