Can You Get Workers' Compensation Benefits For Osteoarthritis?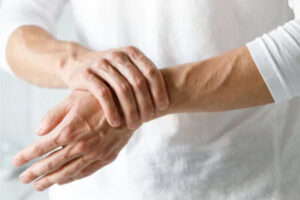 When people think of workplace accidents, they may imagine incidents such as slips and falls, crush injuries caused by machinery, electrocutions, contact with chemicals, or crashes with construction equipment. A lot of workplace injuries are more subtle, though. They are overuse injuries that cause wear and tear over time, so they're not one-time events.
Osteoarthritis is one of these conditions. Osteoarthritis, also known as degenerative joint disease, is the most common type of arthritis. It can damage any joint in the body, but the most commonly affected joints are the hips, knees, elbows, and fingers. If you have to stand, lift heavy objects, or constantly use certain tools as part of your job, and this makes your osteoarthritis worse, then you can file a workers' compensation claim.
How to Claim Benefits
Getting benefits for wear and tear injuries such as osteoarthritis can be difficult, since there is no definite start or end date of the injury. Plus, unlike workplace accidents that are one-time events, there are often witnesses or surveillance footage of the injury, so there is proof that it did indeed take place.
With that said, progressive injuries such as osteoarthritis are hard to claim. Do you have medical documentation stating that you do in fact have osteoarthritis and are currently treating it? Also, if you spend a lot of time using computers, knitting, or playing sports outside of work, how does your employer know that those activities aren't to blame?
Because of these possible areas of doubt, it can be difficult to get a workers' compensation claim approved. Therefore, for a successful claim, you will need evidence that your work duties either caused or contributed to your osteoarthritis.
If a traumatic injury did occur in the workplace, you would have to prove that the trauma aggravated the existing osteoarthritis. Otherwise, you would have to show that your job duties were repetitive in nature and enough to cause or contribute to your osteoarthritis.
Proving Osteoarthritis
If you have osteoarthritis, you will need to prove it. This involves getting medical evidence from your doctor. You will need to have a diagnosis as well as evidence from your doctor that your work duties likely made it worse, which may be difficult to prove. If you don't have sufficient evidence to prove your claim, it could get denied. Therefore, work with your doctor to get the documentation you need to file your claim.
Contact a New Jersey Personal Injury Lawyer Today
It is possible to receive workers' compensation benefits for long-term diseases and conditions such as osteoarthritis. However, the process is not easy, and without the right evidence, there's a high chance that your claim will get denied.
The right legal team can make it easier for you to get the benefits you need. Get help with your workers' compensation case by contacting the Morristown work-related accident attorneys at The Law Offices of Michael P. Burakoff. We will work with your doctor to gather the required evidence. Fill out the online form or call (973) 455-1567 to schedule a free consultation.
Resource:
mayoclinic.org/diseases-conditions/osteoarthritis/symptoms-causes/syc-20351925