Liability for Injuries Caused by Police Chases in New Jersey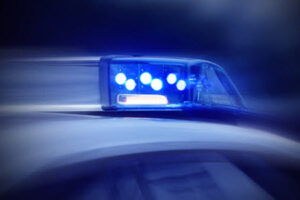 While it can be captivating to watch police chases on TV, being in close proximity to hot pursuits is a frightening experience that can lead to car accidents. Often, bystanders and other drivers get injured when police vehicles and pursued suspects are running red lights, speeding, and violating all possible traffic rules.
But when police chase causes injuries to innocent bystanders, pedestrians, or drivers, who can be held liable for the resulting personal injury? Can the victim sue the law enforcement for causing the damage?
Police Chases in New Jersey
As evident from the latest news, New Jersey is no stranger to high-speed police chases. As reported by WYRK, police engaged in hot pursuit of a fleeing semi-truck that traveled through much of Monroe County.
The pursued truck took several U-turns in an attempt to get away from the police. At one point, the truck was traveling in the opposite direction of Route 5 in Batavia. Three police vehicles were struck throughout the chase, but no one was injured. The suspect was reportedly shooting at police officers throughout the pursuit that ended when the truck went off the roadway into a field in Geneseo.
Earlier that month, a Morris County motorcyclist led police officers on a hot pursuit through three towns in New Jersey. According to the Daily Voice, Lincoln Park Police were responding to reports of an erratic motorcyclist.
The police located the motorcyclist on Pinebrook Road, where he was reportedly running stop signs. The motorcycle driver refused to pull over and led officers on a chase from Lincoln Park to Montville, and then back to Lincoln Park. The pursuit ended in Wayne when the motorcyclist lost control of the bike.
Guidelines for Police Chases in New Jersey
New Jersey's attorney general's office imposes guidelines for police chases. Some of the key pursuit rules include:
Police officers can pursue only those suspected of committing certain crimes, including first- or second-degree offenses, aggravated assault, auto theft, and others.
Police officers are prohibited from firing weapons from a moving police car or at a moving pursued vehicle unless doing so is necessary to "prevent imminent death or serious injury" to officers or other persons.
Roadblocks are prohibited unless the police must use them "as a last resort in circumstances where deadly force would otherwise be justified."
Liability for Injuries Caused by Police Chases
More often than not, police officers cannot be held liable for injuries caused by pursuing a suspect. While police departments are generally immune from personal injury lawsuits, officers may be held responsible for resulting harm if they:
Violate the appropriate guidelines for police chases in New Jersey;
Pursue a suspect when the risk of injury is too high;
Fail to stop the pursuit when appropriate or as instructed by the guidelines;
Fire weapons at moving vehicles when there is no risk of imminent injury or death; or
Recklessly injure or kill a bystander.
Whether or not a police department in New Jersey can be held liable for injuries caused by a police chase depends on the circumstances of your case. It is critical to consult with a Morristown car accident attorney to review your case and determine liability. Contact our attorneys at the Law Offices of Michael P. Burakoff, P.A., to discuss your case. Call at 973-455-1567 to get a case review.
Resources:
wyrk.com/police-engage-in-high-speed-chase-with-semi-in-batavia/
dailyvoice.com/new-jersey/morris/police-fire/dwi-motorcyclist-28-leads-police-on-pursuit-through-passaic-morris-counties/787505/
https://www.burakofflaw.com/new-jersey-saw-fewer-car-accident-fatalities-during-the-covid-19-pandemic/