Over 40 years of experience in wrongful death litigation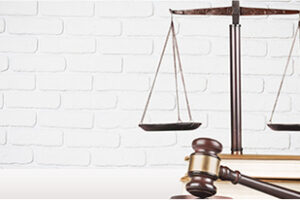 At the Law Offices of Michael P. Burakoff, PA, we have been in the business of representing families in wrongful death lawsuits for over 40 years. We have handled so many cases and so many different legal scenarios, you would think that we have seen every kind of factual circumstance under the sun. Nevertheless, if there is one thing that being in practice has proved, it's that every single case we take on is entirely unique.
We have learned that the best approach is not the "cookie-cutter" approach. We take the time to get to know our clients, to understand their personal situations, and we also get to know the memory of the loved ones that they have lost. Ultimately, a wrongful death suit is not just about money — it is about honoring the memory of someone who needlessly died at the hands of another party's negligence.
A wrongful death lawsuit is about justice. It is about bringing as much fairness to a situation as possible. We fully realize that no amount of litigation and no amount of financial restitution will ever right the wrong of a wrongful death, but financial compensation is the only way our legal system has of approaching balance. Furthermore, the process of holding responsible parties accountable for their negligence is immeasurably helpful to family members in reaching a sense of closure following their loved one's death.
Did you lose your loved one in an accident? The Law Offices of Michael P. Burakoff, PA, offers free, no-obligation, first-time consultations to families who have lost a loved one in an accident. Best of all, our firm offers legal services on a contingency fee basis, which means that our clients do not pay a dime in legal fees until — and only if — we successfully recover money on their behalf.