3 Killed in Crash on Garden State Parkway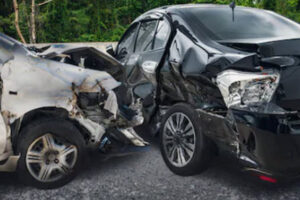 A car accident can happen at any time. Unfortunately, driving carefully is not always enough. A vehicle could rear-end you for unknown reasons and cause a fatal crash.
Sadly, this was recently the case in New Jersey. Three people were killed when their car rear-ended another vehicle, causing them to crash into a tree. The fatal accident occurred on the evening of August 6 on the Garden State Parkway.
A Toyota was traveling on southbound Garden State Parkway, near milepost 44.6, in Port Republic. At that time, a Kia rear-ended the Toyota. The impact caused the Kia to lose control. The vehicle ran off the road and hit a tree.
The driver of the Kia, a 24-year-old woman from Ocean Grove, was killed in the crash. So were her two passengers, both men, ages 27 and 28. It is unknown if anyone in the Toyota was injured. The accident is still under investigation.
Dangers of Rear-End Accidents
Rear-end crashes are the most common type of car accidents. These crashes occur when the front-end of one vehicle hits the rear-end of another car while traveling in the same direction. At the point of impact, the vehicle in the rear is typically going faster than the leading car. The leading vehicle is usually going slow or not moving at all.
For those in the leading vehicle, these accidents can happen suddenly, giving them no time to prepare or take evasive action. As a result, a person can easily suffer whiplash or other back and neck injuries. In any case, all those involved in a rear-end crash suffer the risk of severe injuries or fatality.
When you think of rear-end accidents, you may think of minor fender-benders at low speeds. However, this is not always the case. When an accident happens at high speeds, it can cause a significant amount of damage. This means occupants can be seriously injured or killed. The same thing can happen when larger vehicles, such as semi trucks, are involved. When such a vehicle hits a small passenger vehicle, the results can be catastrophic.
Many rear-end accidents are caused by driver distraction. Motorists are not always paying attention to the road, causing them to hit the vehicle in front of them. That's why it is important to always stay focused while behind the wheel. Never text and drive. Pull over if you must deal with distractions. Be mindful of other drivers around you. Share the road and drive defensively.
Contact a New Jersey Personal Injury Lawyer Today
Car accidents can happen at any time. Be prepared by knowing what to do when they occur.
After you seek medical treatment, contact a Morristown car accidents attorney from The Law Offices of Michael P. Burakoff. We are dedicated to delivering on promises and working
closely with clients and their families. To schedule a free consultation, fill out the online form or call (973) 455-1567.
Source:
nj.com/atlantic/2023/08/driver-2-passengers-killed-in-crash-on-garden-state-parkway-police-say.html