2 Killed in Multi-Vehicle Crash in New Jersey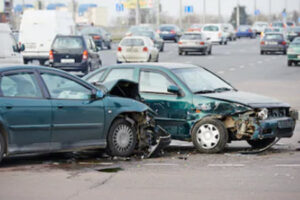 Car accidents happen far too often. Drivers are often negligent, causing crashes that can be prevented. These accidents often cause serious injuries and even death.
A recent car crash in New Jersey has led to a double fatality. Five vehicles were involved in an accident in Clifton, killing two people and injuring four others. A 29-year-old man from Jersey City and a 59-year-old woman from Philadelphia died in the crash.
The fatal accident occurred on Garden State Parkway on the evening of December 23. The woman was driving a GMC in the southbound lanes when she lost control and overturned her vehicle. The GMC landed in the northbound lanes.
The GMC then hit four vehicles: a Toyota Camry, a Nissan Altima, a Volkswagen Passat and a Cadillac XT-4. Three people in the Volkswagen suffered moderate injuries. The driver of the GMC and the 29-year-old man inside the Toyota were both killed in the crash.
Why Do Drivers Lose Control?
Many accidents are caused by drivers losing control of their vehicles, but what does that mean and how does that happen? When a motorist loses control, they can no longer keep their vehicle on the road. Something has caused it to go off the road or fail to stop.
In some cases, a driver can lose control due to a defective part. For example, a steering problem could cause the wheel to freeze up and not turn. A brake defect would keep the driver from slowing down. If this type of issue were to happen, the manufacturer would be held liable, not the driver. However, this is not usually the case.
When a vehicle loses control, it is usually due to the driver's negligence. They could lose control due to a variety of factors, such as road or weather conditions. For example, a pothole or slippery substance on the road could cause a car to spin out. The same applies to ice, snow or rain.
Intoxication, fatigue and distracted driving are also factors. These are factors that drivers can control. When a driver is tired, they should refrain from driving. They may need to pull over and sleep until they are well-rested. Intoxication is a serious issue, as drivers should not drive after using drugs or alcohol. This could lead to issues with judgment and reaction times.
Distracted driving is becoming more common and often leads to accidents. Many drivers text, make phone calls, surf the internet and do other things that cause them to take their eyes and attention off the road. They become focused on other tasks that they lose control of their vehicles.
Contact a New Jersey Personal Injury Lawyer Today
Car accidents can lead to serious injuries and even death, especially when multiple vehicles are involved. It is important for motorists to stay focused on the road and in control of their vehicle while driving.
If you were involved in a car accident, you may be suffering from a variety of damages. Seek legal help from a Morristown car accident attorney at The Law Offices of Michael P. Burakoff. We can help with physical and financial recovery. Schedule a free consultation today. Call (973) 455-1567 or fill out the online form.
Resource:
northjersey.com/story/news/passaic/2020/12/23/garden-state-parkway-crash-clifton-wednesday-night/4035244001/