2 Killed, 1 Injured In Construction Zone Accident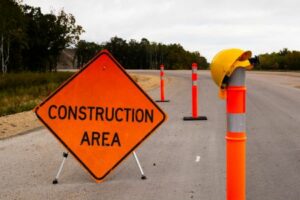 Construction work is necessary at times, but it can be unsafe. Accidents can happen in a number of ways. Electricity, machinery, power tools, and falls are common causes. Construction sites often use heavy equipment, which can seriously injure or kill a person.
A steamroller accident in a New Jersey construction zone has resulted in two fatalities. The fatal crash took place on the evening of April 15 in Voorhees.
Two people—a 65-year-old man from West Berlin and a 62-year-old woman from Cherry Hill—were in a vehicle traveling in the southbound lanes of Route 73, near Kresson Road, when they collided with a steamroller. The two occupants of the vehicle died at the accident scene. The driver of the steamroller, a 53-year-old man from Hammenton, was injured in the crash. He was taken to Cooper Hospital and has been listed in stable condition.
It is unknown why the vehicle was in the construction zone. The crash is under investigation.
Dangers of Work Zones
Construction zones are becoming more and more dangerous over time. Between 2013 and 2019, work zone fatalities increased by 42%. These crashes cost a whopping $17 billion per year.
In 2020, work zone crashes and fatalities increased even more, despite less traffic due to the COVID pandemic. Pedestrian fatalities rose 21% between 2019 and 2020. Those who are on foot are the most vulnerable in work zone accidents. Neary 40% of them were workers, such as road construction/maintenance workers, utility workers, and planning/surveying workers.
The increase in accidents and fatalities in work zones highlights the need for positive protection. The term "positive protection" refers to measures between workers and motorized vehicles that aim to redirect or contain vehicles. It may include highly mobile barriers, movable concrete barriers, traditional concrete barriers, movable and temporary steel barriers, and cushions to avoid traffic accidents. Strategies such as full road closure may also be used.
By having these barriers in place, field crews can quickly and easily create work spaces that physically separate them from moving traffic. Plus, they can be easily moved to separate lanes  and once the road work has been completed, the barriers can be quickly removed from the roadway.
Positive protection comes with a lot of safety benefits, but that's not all. These barriers can also reduce project duration and cost, increase productivity, increase efficiency, save time, improve employee retention, decrease damages, and maximize roadway capacity.
Contact a New Jersey Personal Injury Lawyer Today
Construction sites often have heavy equipment, as seen in this case. Steamrollers are huge pieces of machinery that can easily crush a person to death.
If you or a loved one has been injured or killed in a construction accident, a Morristown construction accident injury attorney from The Law Offices of Michael P. Burakoff can guide you through the legal process. Seek compensation for medical bills, lost wages, and other damages. Schedule a free consultation by filling out the online form or calling (973) 455-1567.
Source:
patch.com/new-jersey/gloucestertownship/two-people-dead-1-hurt-after-work-zone-accident-voorhees