New Jersey State Officials Investigating COVID-19 Deaths at Nursing Homes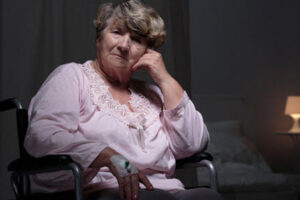 More than half of New Jersey's COVID-19 deaths are linked to nursing homes and long-term care facilities, which prompted state officials to investigate how these facilities handled the coronavirus outbreak.
Coronavirus Fatalities at New Jersey's Nursing Homes
According to the Philly Voice, more than 500 facilities across New Jersey have come under scrutiny after 4,151 fatalities of the state's 8,244 coronavirus death toll were reported at nursing homes.
At the same time, of New Jersey's over 130,500 positive COVID-19 cases, only 22,600 were linked to long-term care facilities (only about 17%). Gov. Phil Murphy said that some "bad actors" could be responsible for these disturbing numbers.
State Attorney General Gurbir S. Grewal is spearheading a task force to investigate coronavirus deaths at nursing homes. The task force will investigate whether any long-term care facility put their profits above public health during the coronavirus crisis.
New Jersey's state officials also created an online hub that allows nursing home residents and their families to file complaints. Grewal said that the COVID-19 pandemic is the equivalent of "a 100-year flood."
Can a New Jersey's Nursing Home Be Sued for Failure to Protect Residents from COVID-19?
A COVID-19 outbreak at a nursing home could be a potential case of negligence on the part of the facility. Since coronavirus poses the greatest risk to senior citizens – people 65 years or older are at highest risk for severe complications from COVID-19 – the stakes are too high to make mistakes when trying to protect the residents living within the facility.
Nursing homes have the obligation to take all precautions to shield the elderly from hazards, including COVID-19. Failure to protect residents from a coronavirus outbreak may constitute negligence on the part of the facility and its staff.
Numerous investigations into COVID-19 cases at nursing homes across the nation are revealing that these facilities could have done more to prevent the outbreak and protect their residents from infections and wrongful deaths.
Types of Nursing Home's Negligence During the Coronavirus Pandemic
A nursing home can be negligent in one or more ways when handling a coronavirus outbreak:
Having no COVID-19 response plan;
Failing to create an emergency preparedness team to address coronavirus risks;
Not coordinating with local and regional authorities;
Failing to monitor and track the spread of COVID-19 among staff and residents;
Failing to take preventative measures in a timely manner;
Not restricting visitation to prevent a COVID-19 outbreak;
Failing to screen employees;
Not isolating or quarantining residents with suspected or confirmed coronavirus symptoms;
Failing to notify families and appropriate authorities of confirmed or suspected cases;
Not having an adequate amount of personal protective equipment and necessary supplies to prevent an outbreak;
Failing to clean and disinfect the premises regularly;
Failing to prevent staff members from working when ill or displaying coronavirus symptoms; and
Neglecting health and safety policies.
This is a non-exhaustive list of possible negligent behaviors on the part of a nursing home during the COVID-19 pandemic. If your loved one contracted coronavirus or died from COVID-19 at a nursing home in New Jersey, hire an attorney to conduct a thorough investigation.
Contact our skilled Morristown personal injury lawyers at The Law Offices of Michael P. Burakoff, P.A. to determine whether you can sue a nursing home for exposing your loved one to COVID-19. Call at 973-455-1567 to schedule a case evaluation.
Resources:
covid19.nj.gov/ltc
cdc.gov/coronavirus/2019-ncov/need-extra-precautions/people-at-higher-risk.html
phillyvoice.com/new-jersey-long-term-care-facilities-covid-19-coronavirus-attorney-general-office-investigation/
https://www.burakofflaw.com/how-the-covid-19-pandemic-might-impact-your-personal-injury-case-in-new-jersey/