Liability in Parking Lot Accidents in New Jersey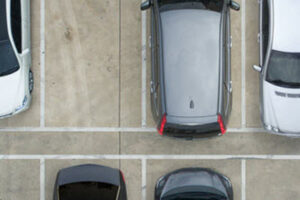 A recent $1.7 million settlement is the latest reminder of the dangers of parking lot accidents. As reported by Law.com, a Morris County court settled a lawsuit for $1.7 million following a motorcycle crash in which a motorcyclist was struck by a car pulling out of a parking lot.
The accident happened on June 14, 2017, in the city of Hackensack. A motorcyclist was traveling along Route 182-Mountain Avenue and Shelley Drive on his 2015 Suzuki DR-Z400 motorcycle when he was struck by a turning motor vehicle.
A female driver of a 2013 Honda Odyssey was exiting a parking lot and attempted to turn left onto Route 182 when she cut off the motorcyclist and caused the accident.
Types of Parking Lot Accidents in New Jersey
Not all parking lot crashes occur when a car is pulling out of the parking lot. Other types of parking lot accidents occur when:
A motorist backs out of their space into another car, pedestrian, motorcycle, or bicyclist;
Two motorists back into each other's cars;
A motorist pulls out of a parking lot into a through lane and hits another vehicle;
A motorist causes a rear-end collision with a vehicle at a stop sign; and
Two motorists attempt to pull into the same parking space and end up colliding with one another.
How to Prevent Parking Lot Crashes?
Luckily, there are simple ways to prevent parking lot accidents.
Avoid distractions. Many parking lot accidents can be prevented by simply paying attention to your surroundings. Unfortunately, many drivers are unable to stay vigilant due to distracted driving. According to a public opinion poll by the National Safety Council, two-thirds of motorists in the U.S. admitted to making phone calls while driving through parking lots.
Lower your speed. In New Jersey, most parking lots have a speed limit that ranges from 5 to 10 mph. Unfortunately, many motorists exceed the speed limit because they are either in a hurry to find an empty parking space or want to return home faster.
Pay extra attention when backing out. A large percentage of parking lot crashes occur when one or two drivers are backing out of their parking space. It is critical to scan your surroundings and always back out slowly to make sure that your vehicle does not hit other cars or pedestrians.
Follow the traffic signs and pavement markings. It is surprisingly easy to get lost in a parking lot, which is why every motorist must pay attention to pavement markings and traffic signs to avoid preventable collisions.
Liability in Parking Lot Collisions
In New Jersey, the question of liability in a parking lot crash boils down to identifying who had the right of way at the time of the collision. Generally, vehicles in through lanes always have the right of way. Meanwhile, parked vehicles or cars approaching the through lane must yield to vehicles already in the through lane unless the motorist in the through lane has a yield or stop sign. A motorist's failure to follow traffic signs inside the parking lot can make him or her liable for the resulting car crash.
If you need to determine liability in your parking lot accident in New Jersey, speak with our Morristown car accident attorney at The Law Offices of Michael P. Burakoff. Call at 973-455-1567 to receive a case review.
Resources:
law.com/njlawjournal/2020/06/10/motorcyclist-injured-in-crash-paid-1-7-million-in-morris-county-suit/
nsc.org/Portals/0/Documents/DistractedDrivingDocuments/Methodology%20Summary%20-%20All%20Drivers.pdf?ver=2018-03-09-130454-233
https://www.burakofflaw.com/car-accidents-caused-by-crossing-over-the-double-yellow-lines-in-new-jersey-legal-or-illegal/