Is Using A Different Doctor Considered Battery?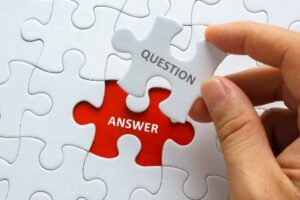 Surgeries can be nerve-wracking situations. These are major operations and there is a lot involved. A surgery can involve a major body part and require anesthesia, which comes with risks.
Sometimes surgeries do not go as planned. You may think the doctor you know and trust will be performing the surgery, only to find out that a different doctor will be taking his place. But you didn't consent to that! Can you sue for medical malpractice due to a lack of consent?
Not necessarily. While a patient can sue a doctor for lack of informed consent if it leads to injuries and damages, lack of informed consent does not apply in this case. It refers to a physician or hospital neglecting to provide a patient with appropriate information about the risks and benefits of a surgery or treatment. It typically applies in cases where a doctor performs a different procedure than the one the patient consented to. Using a different doctor is not a lack of consent unless that doctor performs a totally different procedure.
Many lack of informed consent cases have been litigated in New Jersey courts. In order for these cases to be successful, the patient has to prove that the doctor withheld pertinent medical information from them regarding the risks of the procedure and its alternatives. The patient must also prove causation, which means that a reasonably prudent person in the patient's position would have declined to undergo the treatment if they were informed of the risks that the doctor failed to disclose.
While a patient can sue for battery based on a lack of informed consent, it must come from a different set of circumstances. This reason is reserved solely for instances in which the patient consented to one type of operation but the doctor did not perform it. They may have performed a substantially different one or perhaps no consent had been obtained at all.
So even if there was an oral promise of having an expert surgeon present, there needs to be this information in the consent form in order for it to be valid in the court of law. Otherwise, nothing can be done legally unless the surgeon had deviated from the standard of care and the patient had suffered harm.
There are differences in filing lawsuits based on negligence vs. battery. Battery does not require proving damages, while negligence does. Battery can be used as a reason for medical malpractice when a procedure was performed without consent. A difference for medical providers is that battery is not often covered by medical malpractice insurance, so a lawsuit based on battery is something they want to avoid.
Contact a New Jersey Personal Injury Lawyer Today
There are many things that can constitute medical malpractice, but having a different surgeon perform the operation is not always grounds for a lawsuit, especially if the patient suffered no injuries.
A Morristown medical malpractice attorney from The Law Offices of Michael P. Burakoff can assess your case and determine if medical negligence was involved. Even though negligence is unacceptable, these cases can still be complex. Call (973) 455-1567 or fill out the online form to schedule a free consultation.
Source:
dermatologytimes.com/view/i-used-a-new-dermal-filler-how-can-this-get-me-arrested-for-battery-