Helping Mail Carriers Prevent Dog Bites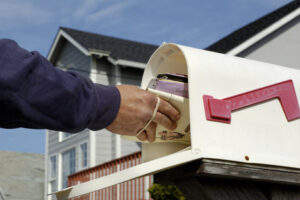 Mail carriers have an important job. Six days a week, these workers deliver mail to residences, ensuring you get your letters in a timely manner. Without postal workers, there would likely be chaos.
Mail carriers have no problem working in inclement weather, but they do have one major problem: dogs. Even the sweetest dog can become dangerous in an instant.
National Dog Bite Awareness Week kicked off on June 4, and the United States Postal Service took advantage of this opportunity to promote awareness of dog bites among mail carriers.
In 2022, more than 5,300 Postal Service employees were attacked by dogs while delivering mail, with 134 of them in New Jersey. In fact, New Jersey was #12 on the list for having the most dog bites on postal workers. California topped the list at 675 bites.
The United States Postal Service is using National Dog Bite Awareness Week, which kicked off Sunday, to remind dog owners to be good stewards of safe mail delivery. The theme for this year is: "Even good dogs have bad days."
Mail carriers have become wary of unsecured dogs in the neighborhoods in which they deliver mail. Even the nicest dog can become protective of their turf, especially when children are around. With dog bites common, postal workers are asking customers to help them make their work environment safe by keeping their dog secure and out of the way.
Since letter carriers tend to come at around the same time every day, customers should be aware of this and keep their dog secure to reduce the risk of a potentially dangerous interaction.
Even if your dog is typically nonaggressive, you should keep your dog inside the house, behind a secure fence, away from the front door, or on a leash. Do not let your dog roam free in the presence of a mail carrier. Also, do not let your child take mail directly from the postal worker, as this can make the dog feel threatened.
Letter carriers are trained to observe areas and look for the presence of dogs. They are taught to respect a dog's territory and never startle a dog. They are always alert for potentially dangerous conditions and will never assume that a dog won't bite.
Still, customers need to do their part by securing their dogs. Too many aggressive dogs have bitten employees while delivering the mail. Some have even been killed by dog attacks. The United States Postal Service is pleading with people to be responsible pet owners and ensure their dogs are secure while mail is being delivered.
Contact a New Jersey Personal Injury Lawyer Today
Dog bites can happen at any time. All dog owners should do their part to keep their dogs away from mail carriers and other visitors to the home.
If you have been a victim, see how a Morristown dog bite attorney from The Law Offices of Michael P. Burakoff can help you get compensation for all your injuries. Schedule a free consultation by calling (973) 455-1567 or filling out the online form.
Source:
northjersey.com/story/news/new-jersey/2023/06/06/dog-bite-awareness-week-help-mail-carrier/70289208007/