DUI crash sparks lawsuit against New Jersey bar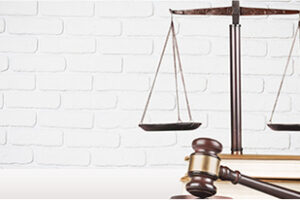 Liability for injuries or death that occur in a drunk driving accident is generally limited to the drunk driver. However, if the driver was served while intoxicated at a bar, dram shop liability laws can come into play. Dram shop liability in New Jersey, according to the National Conference of State Legislatures, allows victims or their families to recover damages from a licensed alcohol server. There are several requirements that must be met, but the following case illustrates how a bar may be held liable.
On Aug. 16, 2013, a 26-year-old woman left Martell's Tiki Bar after drinking vodka for several hours. The bar, which is located in Point Pleasant Beach, New Jersey, is accused of continuing to serve the woman after she was visibly intoxicated. In addition, when the woman left the bar, she mistook another SUV for her own. She was able to get into the vehicle and drive off because the valet parking staff had told the owners to leave the vehicle keys in it.
The woman drove the wrong way on Route 18 and crashed head-on into another vehicle. The intoxicated woman died from her injuries at a local hospital about an hour after the crash. The driver of the other vehicle, who was a nurse, was severely injured. She walks with a walker now and is rehabilitating at home. Unfortunately, she will never work again as a nurse. It was later determined that the at-fault driver had a blood alcohol level of .189.
While dram shop liability cases are somewhat uncommon, the bar that served the woman while she was intoxicated should be held accountable for the injuries she caused. If you have been injured in a car accident or have lost a loved one due to someone else's negligence or recklessness, you may find the advice of a experienced New Jersey personal injury attorney helpful.
Source: NJ.com, "Cops: Driver killed in Old Bridge wrong-way crash had blood-alcohol level more than double legal limit" Anthony G. Attrino, Feb. 11, 2014