Driver Survives Crash Thanks to Good Samaritan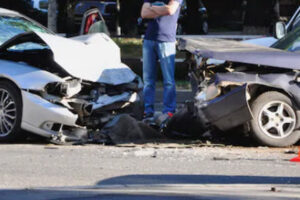 When something like a car accident happens, people often don't want to get involved. They may be in a hurry or perhaps they don't know how they can help. But when Good Samaritans do try to help victims of car crashes, they often save lives and are lauded as heroes.
A tow truck driver did just that in Rutherford. He saw a vehicle hit a tree and rushed to help the driver. The incident occurred on the morning of March 10 on Route 3 West, on the Route 17 North exit ramp.
The man was driving to his job at a towing service when he saw smoke and debris in front of him. A Mazda convertible had driven off the road and hit a tree. The quick-thinking tow truck driver pulled over and assisted the driver. He was able to drag the driver out of the passenger side window. Another driver called 911 and the tow truck driver provided medical aid until paramedics arrived.
The tow truck driver, who was able to provide an exact location to the 911 dispatcher, has been credited with saving the driver's life. The driver did survive the crash. However, they were later charged with driving while intoxicated (DWI).
What is a Good Samaritan?
A good Samaritan is a person who sees someone in need and takes immediate action to help them. The person may be someone who has car trouble or anything that indicates that a person needs help. Good Samaritans most often help people who are in need of medical attention. Car crashes are at the top of the list
Good Samaritans may not be trained on how to save lives, but they know what needs to be done. Calling 911 is a good first step, as the 911 operator gives advice to the good Samaritan on how to help the person in need.
There are good Samaritan laws in place to keep them from getting sued successfully. However, being too helpful can do more harm than good. The good Samaritan needs to know their limits. If they try to help someone and it causes a serious injury, for example, then they may get sued. Good Samaritans who help victims in car accidents need to proceed with caution. Pulling a victim out of a car is not always the best course of action, especially if the car is not in danger of fire, smoke, or explosion. Such an action could lead to broken bones, paralysis, and other serious injuries.
Contact a New Jersey Personal Injury Lawyer Today
Car accidents can happen at any time. When Good Samaritans stop to help, they can make injuries less severe and even save lives.
A Morristown car accidents attorney from The Law Offices of Michael P. Burakoff can help you if you have been injured by someone else's negligence. Schedule a free consultation with our office by calling (973) 455-1567 or filling out the online form.
Source:
abc7ny.com/hero-tow-truck-driver-saves-motorist-traffic-accident/13050433/