Construction Worker Killed In New Jersey Crane Accident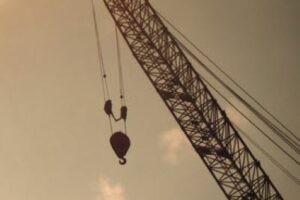 Construction sites are home to many dangers, including heavy equipment and machinery such as tractors, cranes, dump trucks, and more. These machines can pin a worker, causing fatalities.
Sadly, this was recently the case in New Jersey. A man was killed by a crane in a construction accident in Newburgh on the afternoon of March 17.
The 36-year-old man from Brooklyn was working on a strip mall on Route 300 when he was  pinned by a knuckle boom. The machine was being used on the job site to remove steel beams from a truck. The man died at the accident scene.
At the time of the accident, the man was working for Chesakle Enterprises, which is based out of New York. The company was converting a Chinese restaurant into a HomeGoods store.
The Occupational Safety and Health Administration (OSHA) is assisting with the investigation. So far, there appears to be no criminal component.
Causes of Crane Accidents
Moving large heavy loads is necessary on most construction sites. This is done through the use of cranes. Cranes are large machines and they can be unsafe if not used properly.
While new technology and enhanced training methods are working to help make cranes safer, crane accidents still occur. They can result in serious injuries for crane operators as well as those working near cranes. Some common issues include:
Crane or boom contact with energized power lines
Dropped loads
Workers struck by the load
Overturned cranes
Boom collapse
Crushing
Workers caught inside the swing radius
Rigging failures
Improper assembly or disassembly
Poor maintenance
Mobile, truck and rail mounted cranes, and overhead cranes were the types of cranes most likely to be involved in construction accidents. Construction laborers, electricians, and welders were most likely to be involved in crane accidents.
Crane safety is imperative in the construction industry. Here are some guidelines to follow:
Cranes should be operated by trained personnel only.
Cranes should be inspected by a designated person before use.
Cranes should be used on a level, stable surface.
Crane operators should keep at least a 10-foot safe working clearance from all power lines.
Do not overload the crane.
Do not exceed the load chart capacity while making lifts.
Test the brake system on the crane before delivering load.
Do not move loads over workers.
Be sure to follow the manufacturer instructions while operating a crane.
Contact a New Jersey Personal Injury Lawyer Today
Unfortunately, many construction accidents are caused by heavy equipment. A worker can get run over or pinned by these vehicles, resulting in serious or fatal crush injuries.
If you or a loved one has been injured on a construction jobsite, seek legal help right away. A Morristown construction accident injury attorney from The Law Offices of Michael P. Burakoff can help you make a successful financial recovery. Fill out the online form or call (973) 455-1567 to schedule a free consultation.
Source:
newjersey.news12.com/police-construction-worker-dies-in-newburgh-strip-mall-crane-collapse