Construction Worker Killed In Construction Accident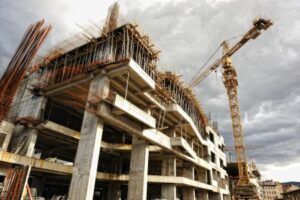 Working on a construction site is no easy task. These sites are filled with dangers such as heights, holes, machinery, tools, electricity, and more. These dangers can lead to serious construction accidents, with the result being catastrophic injuries and even fatality.
Sadly, this was what recently happened to a construction worker in New Jersey. On the afternoon of November 23, a man was killed in a construction accident on 90 Farley Road in Millburn.
The fatal accident occurred in the Short Hills neighborhood, a luxury area known as one of the most expensive in the United States. A construction worker had fallen into a hole for unknown reasons. He later died from his injuries. No other details were released. The type of construction project the man was working on is unknown.
The Occupational Safety and Health Administration (OSHA) has been contacted and the agency is investigating the accident. The man was employed by Uzeiri Construction, which does not have any previous OSHA violations.
Common Construction Injuries
Construction accidents can lead to a variety of injuries. They include the following:
Construction workers often work near power lines. When they are not careful, they can become electrocuted, which can lead to death.
Contact with chemicals and other substances can lead to burns. Burns can vary in intensity from first to fourth degree and can be very painful.
Broken bones. A fall or other accident can lead to broken bones anywhere in the body, including the arms and legs.
Eye injuries. Sharp objects on a construction site can cause serious eye injuries and even blindness.
Knee and ankle injuries. A fall or bump into a heavy object can lead to painful ankle and knee injuries that can limit mobility.
Back and neck injuries. These injuries can occur from a fall or falling object as well as from lifting heavy objects. They can cause soft tissue damage.
Spinal cord injuries. A fall or sharp blow to the back can cause spinal cord damage, paralyzing a worker and causing paraplegia or quadriplegia.
Shoulder injuries. Repetitive motions such as hammering or drilling can cause rotator cuff injuries or pulled muscles in the shoulder area.
Head injuries. A fall can cause a worker to land on their head, causing brain damage and other head trauma. While a concussion may only cause short-term injuries, some injuries are more severe.
Respiratory illnesses. Exposure to asbestos and other chemicals can cause occupational illnesses such as mesothelioma and various forms of cancer.
Contact a New Jersey Personal Injury Lawyer Today
Construction is a dangerous industry. Employees get injured all the time and unfortunately, these accidents can also be deadly.
If you or a loved one has been injured or killed on a construction site, the Morristown construction accident lawyers at the Law Offices of Michael P. Burakoff can help you understand your options for compensation. Workers' compensation is not your only option. Call (973) 455-1567 or fill out the online form to schedule a free consultation.
Resource:
dailyvoice.com/new-jersey/essex/police-fire/deadly-construction-accident-reported-in-luxury-north-jersey-neighborhood/820648/