Morristown Motor Vehicle Accident Attorney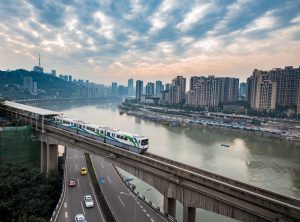 Every day, thousands of motorists travel on New Jersey roads like I-80 and Rt. 206 going to and returning from work, shopping, delivering goods, and traveling to visit friends and family.
While awareness over the dangers of things like distracted driving, speeding, reckless driving, and drunk driving have risen over the last decade, these careless actions are still causing serious injuries and even death on Morris County and Sussex County roads and highways. However, if you or a loved one has been injured or has suffered wrongful death as a result of any kind of motor vehicle accident, you may be able to recover compensation for you and your family's damages with the help of an experienced motor vehicle accident and injury attorney.
At The Law Offices of Michael P. Burakoff, our family-focused approach to personal injury law, and the results we have secured, have earned us the respect and gratitude of injured clients and their families in towns across Morris County and Sussex County, including Newton, Dover, Denville, Netcong, Hopatcong, Rockaway, Parsippany, and Morristown.
To discuss your family's unique needs, concerns, and situation when it comes to any kind of vehicle accident injury in a free and confidential consultation with our legal team today, please call our Morristown motor vehicle accident attorneys.
Motor Vehicle Accidents our Newton Injury Law Firm Handles
Injury compensation in New Jersey can be particularly complex when it comes to motor vehicle accidents. This is primarily due to how car accident injury insurance works, as in some cases you may need to seek motor vehicle injury compensation from your own insurance provider, and in others from the provider of the person or entities which caused your accident and resulting injuries and damages.
With these complexities in mind, our firm is ready to provide you with the in-depth knowledge and experience when it comes to a motor vehicle accident injury compensation that you and your family needs and deserves, and help you to successfully navigate the complex legal and financial waters of injury compensation for:
Car Accidents
Motorcycle Accidents
Truck Accidents
Bus Accidents
Train Accidents
Bicycle Accidents
Pedestrian Accidents
Boating Accidents
Any other kind of accident caused by the reckless or negligent actions of another party or parties.
Car Accident Factors
There are several factors or circumstances that are often the catalyst to the events leading up to a serious accident or injury in the roadway. Below are some of the most common perpetrators in terms of causes of a serious accident, resulting in major injuries to one or both parties:
Drivers being negligent: Being careless or reckless driver highly raises the chance of a car accident. Given the speed and weight of most motor vehicles, the result is often serious injuries to yourself, other drivers and passengers.
Drivers being distracted: As stated previously, driving can be a very dangerous activity; one that requires your undivided attention. A distracted driver is far more likely to fail to recognize and react to dangerous situations.
Drivers being tired or fatigued: Drowsy or tired drivers, much like distracted drivers, are less likely to react quickly to changing and dangerous situations.
Drunk Driving: The dangerous and effects of drinking and driving are well documented. Judgment, vision and reaction times are all greatly affected by alcohol consumption.
Operating a vehicle at greater than the allowed speed limit (speeding): Speed limits are set to allow us the greatest amount of safety on any given road. Going above the allowed speed limit automatically increases the level of threat and danger. Moreover, collisions at higher speeds can cause the greatest amount of damage and fatalities.
Road Hazards: Things such as debris in the road can cause drivers to swerve and lose control of their vehicle. Dangerous road conditions are a real and ever-present threat.
Animals or other obstacles in the road: Animals, such as a deer, dogs, cats, and others are a constant hazard as they may dart across the road forcing a driver to suddenly swerve and collide with another vehicle or lose control of their vehicle and strike another object.
Adverse weather conditions: Snow, ice or rain on the road makes it much more likely that a driver will lose control of their vehicle. In the case of snow or rain, vision problems for drivers can be created.
Failure to follow traffic laws: New Jersey traffic laws have been put into place for the safety of both drivers and pedestrians. Not following the rules of the road makes drivers much more dangerous not just for you but for other drivers and pedestrians as well.
Defective auto parts: Defective auto parts are an unseen but very real threat as they can be the cause of serious accidents. Malfunctioning brakes, brake lights, and bald tires have been cited as the cause of many serious motor vehicle accidents.
NJ Motor Vehicle Injury Insurance Policies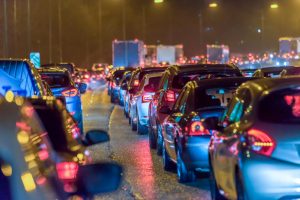 As previously mentioned, one of the most complex aspects of seeking compensation for any kind of motor vehicle accident is that of the varying policies available for specific kinds of motor vehicles.
For example, New Jersey automobile drivers can either purchase a "limited right to sue" car insurance policy or an "unlimited right to sue" car insurance policy, and this choice can have an enormous impact on how much compensation is able to be recovered for car accident injuries.
On the other hand, motorcycle insurance policies do not provide Personal Injury Protection, meaning injured cyclists will either have to rely on an extremely comprehensive policy of their own or seek injury compensation from the policy of any parties responsible for their motorcycle accident.
Beyond these considerations, there are many different scenarios in which you may be seeking compensation from large companies such as taxi services, rideshare companies like Uber or Lyft, public transportation services like NJ Transit, and more.
The good news, however, is that Michael Burakoff and our law office is ready to work with you and your family on a contingency fee basis, meaning you do not have to pay for our services or the expense of your personal injury claim until such time that we make a successful recovery for you. This means that you can obtain the knowledgeable and experienced legal representation you need in order to navigate the complexities of motor vehicle injury compensation in New Jersey, without having to worry over any added expenses for these services on top of your existing medical expenses and potentially lost income and wages.
In-Depth Knowledge of Traffic Laws and Insurance Policies
Successfully resolving any motor vehicle accident injury claim requires several key factors of your Denville auto accident injury lawyer. First of all, it requires listening to every client with attention and care. It also requires keeping up to date on traffic regulations and other laws related to personal injury, being aware of insurance settlement trends, and developing a network of experts to assist with research, investigation and trial testimony.
An experienced negotiator and trial lawyer, Michael P. Burakoff represents injury victims and their families through all stages of the legal process, including:
Filing insurance claims after motor vehicle accidents
Negotiating for full and fair settlements with insurance company representatives
Coordinating benefits between auto insurance companies, your medical insurance, and providers of benefits such as workers' compensation and Social Security disability
Pursuing claims all the way to trial if necessary to get just compensation
Filing bad faith insurance claims upon evidence of an insurance company unreasonably delaying or denying a claim
Contact A Morristown Motor Vehicle Accident Attorney Today
At The Law Offices of Michael P. Burakoff, our legal team has extensive experience recovering full and fair compensation for motor vehicle accident injury victims in towns across New Jersey, Morris County, and Sussex County including Newton, Morristown, Parsippany, Mt. Olive, Hopatcong, Roxbury, Andover, and neighboring towns and cities.
Our firm has the resources and experience necessary for handling insurance claims and lawsuits following any type of motor vehicle accident. We also know how to conduct independent investigations into what caused a particular accident, and how to hold legally responsible parties liable for their negligent actions.
To speak with Michael Burakoff and our legal team today in a free and confidential consultation regarding you or a family member's motor vehicle accident injuries and damages, and how we specifically can help you to secure the compensation you need and deserve, please contact us online, or through either our Morristown office or our Newton office at 973-455-1567.