Morristown Gym Accidents & Injuries Attorney
Personal Injury and Gym Injury Attorney serving clients in New Jersey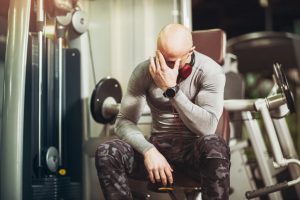 People strive to live a healthy life, but there are always obstacles to overcome along the way. Finding time to go to the gym in-between work, family, and keeping appointments can be difficult.  When you do find time to go to the gym, the last thing you expect is to be injured through no fault of your own. When the gym or its employees fail to maintain the safety of the premises and you are injured as a result, they may be held liable with a lawsuit. If you have been injured at the gym, it is important to know that you may be entitled to recover compensation. Reach out to our Morristown gym accidents and injuries attorney today.
Types of Gym Injuries
Some injuries at the gym are more likely to happen than others based on the environment and certain conditions. For example, infections cause more injuries at the gym than one may think.  Have you ever been at the gym and seen people sweat on the equipment and fail to wipe or clean up after themselves? Almost everything at the gym has some surface that is prone to collecting bacteria. The bacteria that collects and breeds can cause serious infections if these surfaces are not continuously cleaned and sanitized. Some of the common infections contracted at gyms include MRSA, staph, ringworm, planter's warts, cold and flu, and impetigo to name a few.  Failure to properly clean surfaces is a form of negligence for which the gym may be held accountable.
Slip and fall accidents are also common causes of injuries at the gym. People are busy working up a sweat and are often moving from one piece of equipment to another.  While working out, they are likely drinking, sweating, and no doubt, spilling water or liquids that may collect on the floor. As you might expect, people walking around the gym may slip on the water spilled by another person. Places like the locker room and shower areas are particularly dangerous, as they have more wet, tiled surfaces and are in need of more care and attention.   Aside from water, objects such as bags, cables, and weights many be left out, causing dangerous tripping hazards.  Slip and fall accidents can cause sprains, strains and even broken bones. In more severe cases, they can even lead to internal injuries.
Liability and Negligence When Gym Injuries Occur
Obviously, some injuries just happen at the gym and it is no one's fault.  For example, you may have twisted your knee while running on the treadmill.  In that case, the gym is not at fault for your injury, as it was a result of your own activity while on the treadmill.  However, in other cases, an injury would not have happened if the gym had exercised proper care.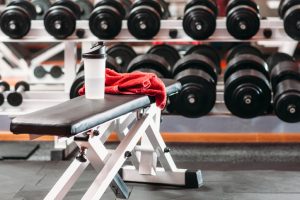 Gym equipment varies by the gym, but it can also be a common cause of accidents. For instance, some gyms have old equipment that is in need of repair. Others– even the brand new ones – may have equipment that needs repair after being used incorrectly. All gyms, however, are responsible for inspecting and repairing the equipment. Failure to act as a reasonable person would in maintaining equipment is yet another potential cause of gym injuries. In other situations, gym equipment may cause injury due to improper assembly. In other words, the gym equipment may have been put together improperly or by someone who was simply not qualified.  Your injury could also be caused by overcrowding of equipment. These are just a few examples of the common hazards that lead to injuries at the gym.
What to Do in the Event of an Injury at Your Local Gym
If you have been injured at the gym you should seek medical treatment.  Document your injury and follow up with all appropriate care.  Take pictures of your injuries if you can. Then, contact an attorney who can examine the circumstances of your case to identify potential negligence.
The gym should have employees that are responsible for proper maintenance and care of the premises. For example, if they have reason to know that there is an area that is frequently slippery, they should inspect it frequently and display signs that advise the public that the floor is slippery. Failure to do so is called a breach of duty of care. If there was a duty of care that was breached and that breach caused your injury, an experienced attorney can help you pursue financial compensation from the gym. Contact our firm today to discuss your injuries and your potential for recovery.
Contact a Morristown Premises Liability Lawyer Today if Injured at Your Gym
Personal injury attorney Michael Burakoff has been serving clients who have suffered serious accidents on public property since he began practicing law in 1976. A dedication to dynamic legal services, an attention to detail, and a client-first mentality has enabled our firm and Michael Burakoff to recover tens of millions of dollars for clients from New Jersey towns including Newton, Morristown, Dover, Mt. Olive, East Hanover, Florham Park and across Sussex and Morris Counties.
No one expects to be injured on a casual trip to the gym to get a workout in. The truth is these accidents do happen, and all too often they are avoidable and can be attributed to the negligent or reckless actions of a responsible party.
Lean on our extensive experience to protect your legal rights and recover the full and fair compensation you need to secure your family's financial future. Contact us online or through our Morristown office or our Newton office by calling 973-455-1567 today for a free and confidential consultation with a member of our qualified legal team.