Pursuing personal injury claims for rear-end collisions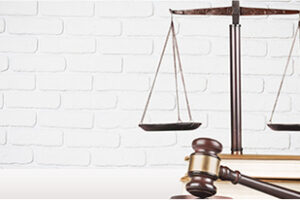 In the state of New Jersey, police are usually more apt to assign fault to the other driver in an accident if the driver hits you from behind. According to New Jersey laws, drivers in the back of another vehicle have a higher degree of legal responsibility. As such, drivers who rear-end other cars are usually liable for the damages and injuries that result from the crash.
At the Law Offices of Michael P. Burakoff, we help individuals pursue civil actions in court relating to the injuries they suffer in rear end car accidents. In cases where the injured party in the car crash suffered a significant injury — usually one that required lengthy rehab or surgery — financial recovery may be available. Once it has been determined that the rear-striking driver was at fault, then it becomes a matter of providing evidence of the severity of the injuries.
In some cases, insurance companies might be skeptical of a victim's injuries, and they may not be eager to dispense the compensation that the injured party deserves. In these situations, litigation will be necessary to prove the damages in court. In these cases, a medical expert witness and/or your treating physician can prove extremely helpful when testifying about the severity and extent of your injuries, in addition to continuing medical care that will be required to treat and rehabilitate you back to health.
At the Law Offices of Michael P. Burakoff, we work on a contingency fee basis. What that means is that you will not be responsible for paying a dime in attorneys' fees throughout the course of your car accident case, until — and only if — we make a successful monetary recovery on your behalf.