Morristown Spinal Cord Injury Attorney
Serving Injured Clients and Families Across New Jersey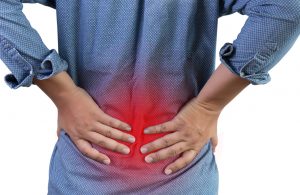 For accident victims in New Jersey, not all injuries are created equal. Catastrophic injuries including spinal cord injuries can have long term, even permanent impacts on the lives of the victims and their families.
Spinal cord damage, in particular, is difficult to manage as the effects can lead to further complications including paralysis and even breathing problems. When medical bills, missed work, and other bills are piling up, those who have sustained a spinal cord injury may want to consider seeking financial compensation through a personal injury claim.
At The Law Offices of Michael P. Burakoff, our legal team aims to assist victims and their families by guiding them through the personal injury claims process. We understand that for those suffering from serious injuries such as spinal cord injuries, it isn't just about the money, it is also about the change in lifestyle and impact on their home life as well. That is why our firm has earned the trust and respect of our local communities through over four decades of service in our local New Jersey communities including Morris County, Sussex County, Morristown, Newton, Denville, Dover, Netcong, Hopatcong, East Hanover, Florham Park, Morris Plains, Mt. Olive, and more.
For a free and confidential consultation regarding your accident resulting in the spinal cord or another serious injury, call our Morristown spinal cord injury attorney today.
Parsippany Spinal Cord Injury Attorney Finds Common Causes
Serious spinal cord injuries are not as common as some other injuries our Morristown personal injury attorney has seen over the years. Unfortunately, when victims do sustain a spinal cord injury (SCI), the consequences can be life-altering. Below are some of the accidents which most often lead to SCI and how our law firm protects our clients.
Motor vehicle accidents. Approximately 38 percent of all spinal cord injuries in the U.S. involve a motor vehicle accident. Other drivers are most often at fault due to negligent or reckless driving, however, our firm will also examine whether hazardous conditions may be fully or partially to blame.
Falls. Spinal cord injuries as a result of falling compromise account for about 30 percent of all SCI incidents each year. Ranging from the result of a common slip and fall to a fall from heights on a construction site, falling accidents are the second leading culprit when it comes to spinal cord injuries.
Violent Crimes. The final of the big three, incidents of criminal violence causes about 14 percent of spinal cord injuries. A large number of these injuries come as the direct result of gunshot wounds or use of other deadly weapons.
Denville SCI Lawyer Discusses Complications of Spinal Cord Injuries
Some serious injuries are localized and some have wide-ranging impacts on other body parts and bodily systems. For example, losing a limb is a life-changing and traumatic injury, but the damage done to the body is generally only in the affected area. Brain and spinal cord injuries are just the opposite. Damage to a victim's spinal cord can have many symptoms and trickle down effects, including:
Paralysis in extremities, from the waist down, or from the neck down
Back pain
Headache
Respiratory complications
Muscle spasms
Loss of control over bowels and bladder
Issues with coordination and/or balance
Recovering Compensation for Spinal Cord Injuries and Damages in Morris and Sussex County
Personal injury claims for victims who have suffered spinal cord injuries are of particular importance. Not only are you likely to incur the massive financial hits of unforeseen medical bills, lost wages, and other incidental expenses, but you may also be looking at a lifetime of additional expenses. Medical science continues to improve, however, treatments for spinal cord injuries are still lagging behind other areas of modern medicine.
Our Morris County personal injury law firm will work with you and your family to understand the exact nature of your circumstances. Depending on your diagnosis and future outlook, it is possible that your spinal cord injury could lead to a permanent disability. The silver lining is that New Jersey courts will award higher damages and give greater considerations to those suffering from life-altering injuries including SCIs.
In many cases, we will choose to seek the services of a medical expert to testify as to the exact nature of your injuries and your outlook moving forward. This is a critical step in the personal injury claims process for our clients who are seeking high dollar amounts. Our legal team will seek to recover full and fair compensation which our clients need to cover a lifetime of missed wages, past, present and future medical bills, pain and suffering, loss of life's pleasures, and more.
Contact A Morristown Spinal Cord Injury and Personal Injury Lawyer Today
Personal injury attorney Michael J. Burakoff has been recovering financial compensation for the victims of spinal cord injuries in local New Jersey communities for over 40 years. Our firm is built on the idea that our clients and their families come first. We strive to understand your unique needs and concerns and will cater our legal approach accordingly. Ultimately, we will seek to recover the financial compensation that you and your family needs and deserves as we have done for innumerable personal injury clients across New Jersey towns including Sussex County, Morris County, Morristown, Newton, Mt. Olive, Netcong, Dover, Parsippany, and Roxbury.
If you or a loved one has been in an accident leading to a spinal cord or other serious injuries, contact online or call us at our Morristown office or our Newton office by dialing 973-455-1567 today for a free and confidential consultation.