Morristown Social Security Disability Law Attorney
Serving clients in our Morristown or Newton offices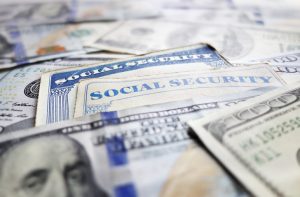 Social Security Disability Insurance (SSDI) is a federal disability program that provides financial assistance to individuals with a disability. Individuals who have worked long enough and who have paid a certain amount of FICA taxes may qualify for benefits.
Supplemental Security Income (SSI) is a similar disability program that pays disability benefits based on financial need, not works history.
If you have applied for SSD or SSI benefits, and your initial claim was denied, do not be discouraged. The vast majority of initial claims are denied. At this point, you strongly consider pursuing an appeal to seek the benefits you are entitled to.
The Law Offices of Michael P. Burakoff, P.A., assists clients with the Social Security Disability appeals process. If your initial claim has been denied and you wish to pursue an appeal, contact our Morristown social security disability law attorney Michael P. Burakoff. We have offices in West New York and New Jersey.
The SSD Appeals Process
Attorney Michael A. Burakoff can help you understand and navigate the SSD and SSI appeals process if your claim has been denied. After an initial claim denial, you have 60 days in which to file an appeal for reconsideration. It is advisable to contact an attorney soon after you receive notification of denial.
If your appeal is denied, there are options that exist beyond the reconsideration level. Attorney Burakoff can explain your options in regard to the hearing with an administrative law judge, a review by the appeals council, and the federal court review.
Contact a Morristown SSI/SSDI Attorney
For more information about a Social Security Disability or Supplemental Security Income claims appeal, contact us to set up a consultation. We´ll be more than happy to offer legal advice. Call us to 973-455-1567 or visit our website, your initial case evaluation is free.