Morristown Road Hazard Accidents Attorney
Serving Clients Injured Due to Road Hazards in New Jersey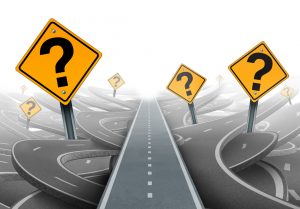 Were you in an accident as a result of a road hazard or what you think may be a road hazard? Contact our firm to discuss your rights and potential recovery for your injuries.
Accidents are a common daily occurrence in New Jersey.  New Jersey is a heavily populated state without adequate train transportation throughout.  The number of vehicles on the roadway at any given time is unimaginable. We are the 11th most densely populated state in the nation with an enormous amount of drivers.
If you drive in New Jersey you know that there are any number of daily hazards that contribute to motor vehicle accidents and injuries.
At The Law Offices of Michael P. Burakoff, we take pride in keeping clients' families informed and involved throughout the legal process as we have done for over 40 years in local New Jersey communities including Newton, Morristown, Netcong, Hopatcong, Dover, Roxbury, and both Morris County and Sussex County.
To discuss your family's needs and concerns involving an accident as a result of a road hazard, call our Morristown road hazard accidents attorney today for a free and confidential consultation with a member of our qualified legal staff.
Types of New Jersey Road Hazards
A road hazard can be anything that impacts the driver's ability to drive safely.  Common road hazards are:
Uneven road surfaces;
Slick surfaces, including ice, water, or oil
Wet roadways
Leaves on the ground
Crosswalks
Fallen objects
Construction materials
Accident debris-train tracks
Potholes
Broken or loose pavement
Animals crossing the road
Pedestrians
Snow and ice from a car or roof of a truck
Avoidable Road Hazards in a Morristown Car Accident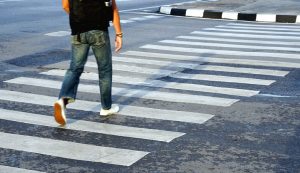 More often than not, the surface of a road can be a hazard.  If it rains or snow or liquid freezes overnight the roadway surfaces become slick and creates a hazardous driving condition.  You should always pay attention to the weather and road signs and follow the directions of the roadway.  For example, you may have seen a sign "slippery when wet".  Take caution and go slowly to avoid an accident.
Another example is the yellow road sign with the black tire marks advising that there is a curve coming up.  Go slowly and take your time.
If there are railroad tracks without the railroad arm and light barrier you should stop and look both ways to determine if a train is coming.  Not all train tracks have the red light and arm barrier to alert you to an oncoming train as they are only required on certain highly traveled roads.
You can also avoid hurting others by promptly cleaning off your car when it snows.  Often people wait to clean off their cars and the snow freezes on the rooftop.  Throughout the day the snow may melt causing the ice to fall onto the vehicle traveling behind you.  This may cause damage to a person's vehicle or even an accident.
You may prevent accidents by paying attention to the road and road signs and abiding by rules of common sense.
Unavoidable Road Hazards Reviewed by Newton Injury Attorneys
Some road hazards are unavoidable.  Often on major roadways, there is roadwork being done.  One common hazard is when a roadway may be in the middle of being paved while the other area of the roadway in uneven or shorter.  In most cases, there is a sign advising the driver of the 'uneven pavement".  Sometimes there is no warning and you lose control of your vehicle.
We have all driven on a roadway that has a huge pothole that you can't see until you run over it and it causes damage to your car.  It is possible that others have experienced the same thing and alerted the town, county, or state to the defect in the road.
Many motorcyclists are more gravely impacted by road hazards as the motorcycle offers much less protection than a car.  It is important to pay attention while driving.
Contact a Road Hazard Accident Lawyer Today
Personal injury attorney Michael P. Burakoff has been protecting the legal rights of clients injured from a crash caused by a road hazard since 1976. Our firm believes in working closely with the families of our clients in an effort to provide the best possible support in such a traumatic and stressful time.
You may have a personal injury claim as a result of injuries resulting from a crash caused by a road hazard, contact us online or through our Morristown office or our Newton office by calling 973-455-1567 today for a consultation regarding your case and the potential for recovery in a claim.