Morristown Product Liability Attorney
Serving Clients and Their Families throughout New Jersey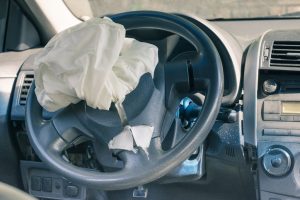 As an American consumer, you have a right to expect that the products you purchase for personal use or for use on the job will be safe. Unfortunately, many thousands of people are seriously injured or killed every year when an accident occurs because of a defective product.
However, if you or loved one has been injured by a poorly manufactured, poorly designed, or poorly labeled product, you may be able to recover compensation for your injuries and resulting damages through a product liability claim.
At The Law Offices of Michael P. Burakoff, we have extensive experience representing clients and their families in product liability claims of all kinds in towns across New Jersey, Morris County, and Sussex County, including Newton, Mt. Olive, Netcong, Dover, Hopatcong, East Hanover, Parsippany, Morristown, and more.
Call our Morristown product liability attorney today to discuss your unique needs, concerns, and situation regarding any kind of injury caused by a defective product in a free and confidential consultation with our legal team.
What Is a Product Liability Claim? Rockaway Product Injury Lawyer
In general, product liability claims cover three specific failures of a product which lead to injury:
Design Defects – Some products are flawed at the design level, and when these poorly designed products are manufactured and sold anyway, and then cause injury, this can lead to a product liability claim.
Manufacturer Defects – Other products are perfectly well-designed, but are not manufactured according to specifications by the manufacturer. For example, if the wrong materials are used in a product's construction or the product's design is not followed and a person is injured as a result, such an injury can lead to a product liability claim.
Warning Defects – Products must also have appropriate labeling and instructions for their safe use. Failure to properly warn users of potential dangers or how to safely use the product can also result in a product liability claim recovery.
However, even if you were injured by a product in one of the manners described above, that doesn't necessarily mean you will have a product liability claim as there are certain additional requirements regarding your use and purchase of the product necessary to a successful product liability claim.
Do I Have a Product Liability Claim? Hopatcong Defective Product Attorney
New Jersey's Product Liability Act makes it clear that individuals injured by a defective product will need to demonstrate all of the following elements in order to make a successful product liability personal injury recovery:
The product directly caused injury to the user
The product was defective at either the design, manufacturing, or labeling level (or some combination of the three)
The product was not already damaged when purchased from the vendor
The product was used appropriately and as directed
The product was not improperly stored or modified by the user
No recalls or warnings had been issued by the manufacturer or the government for the product in question
As you can see, a great deal of evidence will need to be gathered and presented in order for any product liability claim to succeed, more so than many other types of personal injury claims. This especially makes working with an experienced Hopatcong defective product attorney that much more important in order to help ensure that a full and fair recovery is made for your injuries and resulting injury damages.
Sussex County Product Liability Attorney Discusses Common Product Liability Claims
A product liability claim can stem from any product causing injury in the ways we have discussed in the sections above. However, certain products are more likely to cause injury or have historically been the cause of product liability claims, than others.
Some of the most common product liability claims stem from:
Defective automobile parts, seat belt failures, airbag failures
Dangerous recreational vehicle design
Unsafe toys
Unsafe manufacturing equipment resulting in workplace injuries or construction accidents
Dangerous chemicals
Food poisoning and improperly packaged food
Dangerous medications, defective medical parts
Contact An Experienced Morristown Product Liability Attorney Today
Morristown product liability attorney Michael Burakoff and our firm's legal team has extensive experience helping clients injured by poorly designed, poorly manufactured, and poorly labeled products to recover full and fair injury compensation through product liability claims in towns across Morris County and Sussex County, including Morristown, East Hanover, Parsippany, Rockaway, Denville, Netcong, Mt. Olive, Hopatcong, Newton, and more.
Our firm believes in providing highly attentive and effective legal service not only to our clients but to their families as well. We understand just how stressful and concerning a serious injury can be, especially when those injuries leave a father or mother unable to work. For these reasons and more, we strive to keep our clients and their families informed and involved throughout the legal process as we work to secure the resolution which best meets the unique needs, concerns, and situations of you and your family.
To speak with Michael Burakoff and our legal team today in a free and confidential consultation regarding your injuries caused by a defective product, your options for securing a financial recovery, and how exactly we can help you to do so, please contact us online, or through either our Morristown office or our Newton office at 973-455-1567.