Morristown Personal Injury Protection Claims
Your insurance company probably isn't on your side anymore. Our firm is.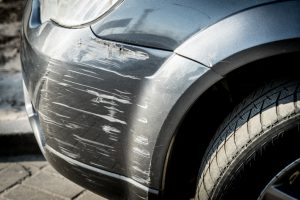 All individual auto insurance policies in New Jersey include a provision for personal injury protection benefits, often referred to as PIP. Because New Jersey is a "no-fault" insurance state, your own insurance company pays your medical bills, regardless of whose fault the accident may have been. Under provisions of PIP, the insured driver receives benefits from his or her own insurance company for immediate payment of medical bills.
Did You Know?
In many cases, you have only ten days to receive doctor's treatment. After that, any care you receive must be pre-certified under the PIP provisions. We can help you get the coverage you need.
Attorney Michael Burakoff has been helping injured drivers handle the details of insurance payments for more than 40 years. The Law Offices of Michael P. Burakoff, P.A., is recognized as a leading auto and motorcycle insurance litigation firm, representing the rights of injury victims in New Jersey. We have helped thousands of drivers collect full and fair money damages from their insurance company and other parties who are held liable for paying for your injuries or loss due to wrongful death.
We Fight for Every Dollar Your Family Needs
Your insurance company probably isn't on your side anymore. Our firm is. In most cases, your insurance PIP limits damages to $250,000. Generally, the injured driver will be responsible for paying about a $250 deductible and medical insurance co-payments, for a total of about $1,200.
The law has changed. Drivers could once count on their own insurance company to be on their side. We talk to accident victims every day, though, who tell us stories of being denied payment by their own insurance company — even after paying their premiums on time for years. Mr. Burakoff has extensive experience dealing with insurance adjusters and insurance defense lawyers.
A Special Note to Doctors Involved With Personal Injury Protection Claims
We also represent doctors and other medical professionals who may be pursuing their patients' claims (in volume) under assignment of benefits agreements. Call us 973-455-1567 or contact us to learn more about how we can help you recover benefits under the PIP provisions of your insurance policy.