Morristown Jackknife Accident Attorney
Skilled Lawyer Can Help You Pursue Compensation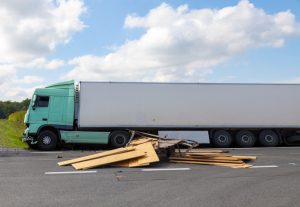 When a semi cab and trailer become unaligned, it is easy for a driver to lose control of the vehicle. With the trailer at a 90-degree angle from the cab, dangerous fishtailing can occur. This puts other drivers on the road at extreme risk.
If you have been injured in a jackknife accident — or if a loved one has died in a fatal truck accident. Contact our Morristown jackknife accident attorney now to schedule a free consultation with a lawyer with real experience in this area.
Trucking companies fight hard against accident liability lawsuits. You will improve your chances of a fair settlement if you retain an experienced and strategic lawyer.
Investigating Jackknife Accidents
Determining the cause of a jackknife accident is an important step in building your case. Attorney Michael P. Burakoff has decades of experience handling serious trucking accident cases and can take proper investigative steps to determine the cause of your accident. Some common causes of jackknife accidents include:
Improperly secured loads
Heavy or shifting loads
Driver error
Excessive speeding
When a driver loses control of an 18-wheeler, the results can be catastrophic. The truck can cross into the other lane and into oncoming traffic. The truck can roll over. The accident can cause other drivers behind the truck to get into residual crashes. All in all, these are serious accidents that require serious legal attention.
Contact Us Now For a Free Consultation
Do not wait to contact a personal injury attorney if you have been injured in a big rig crash. If you have lost a loved one in a tractor-trailer accident, we can explain your options for pursuing a wrongful death claim. Contact our New Jersey law offices in Morristown, West New York or Newton today.