Morristown Food Poisoning Attorney
If you suffered a bad experience because of food issues contact our attorneys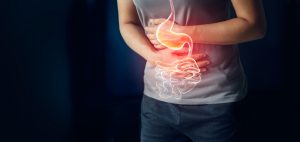 Restaurants, grocery stores and manufacturers of food products are required to ensure that food and beverages sold or served to the public are free of health contaminants that can cause serious injury and death. The recent E. coli bacterial infections caused by contaminated lettuce products is a prime example of the worst that can happen when health regulations aren't strictly followed.
Getting Sick Wasn't on the Menu
E. coli Poisoning ▪ Salmonella Poisoning ▪ Aspartame Poisoning
If someone in your family has become ill or has died after eating or drinking a contaminated product, you are entitled to fight for full and fair money damages for your financial loss and suffering. Food poisoning cases can become complex. There is often more involved than simply pointing to an illness following a meal. At The Law Offices of Michael P. Burakoff, P.A., we rely on a network of professional experts and specialists to investigate the effects of the contaminants and prepare a strong case proving negligence. We understand the health issues involved and the timelines that lead to a clear case of negligence.
Attorney Michael Burakoff has more than 40 years of personal injury trial experience. We know the tactics that insurance defense lawyers will use when trying to disprove injury or harm. We have the resources, experience, and skills to fight effectively on your behalf.
To learn more, visit these product liability information centers:
FAQ – Product liability
Personal injury information center
Contact us to discuss your food poisoning claim. We provide a free consultation to discuss the legal points of your case and give you an honest assessment of your chances for recovering money damages. We are your personal injury advocate and ally. Call us 973-455-1567 for an initial consultation.