Morristown Drunk Driving Accident Attorney
Serving Clients Injured by Drunk Drivers in New Jersey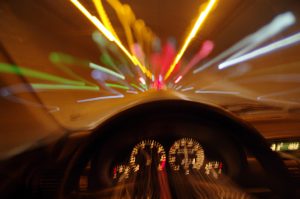 Given the fact that drunk driving accidents are totally preventable, it is no surprise that questions of "why me, why my family?" plague injury and wrongful death victims following any kind of accident with a drunk driver.
Although no amount of money can change the past, personal injury lawsuits against drunk drivers and their insurance provider are one of the easiest types of personal injury claims to prove based on the obvious negligence of an intoxicated driver.
At The Law Office of Michael P. Burakoff, we have extensive experience helping the victims, and their families, recover financial compensation through personal injury claims and wrongful death claims in towns across New Jersey, Morris County, and Sussex County, including Netcong, Dover, Denville, Roxbury, Parsippany, Hopatcong, Florham Park, East Hanover, Morristown, Morris Plains, Mt. Olive, and more.
Call our Morristown drunk driving accident attorney to discuss your unique needs, concerns, and situation when it comes to your family's damages at the hands of a drunk driver in a free and confidential consultation today.
Intoxicated Driving and Injury Lawsuits in Morris County
When it comes to lawsuits against intoxicated drivers, it is important to understand exactly when a driver is legally considered to be "intoxicated". Consuming alcohol to the point where your blood alcohol content (BAC) is above .08% is illegal, and a driver who is found to have a BAC in excess of this amount who also causes a car accident or some other motor vehicle accident can be held liable for the damages they have caused.
However, intoxicated driving can also be the result of many other substances besides alcohol. Driving after consuming illegal drugs such as heroin, cocaine, and marijuana is considered intoxicated driving, and many prescription drugs may also legally prevent someone from driving after consumption.
Despite all of these laws and regulations against intoxicated driving, the sad truth is that many people recklessly get behind the wheel when they are not of sound mind to do so.
Personal Injury Claims Against Drunk Drivers, Parsippany Drunk Driving Injury Attorney
When an intoxicated drivers cause an accident, injury, or even wrongful death, several different parties can be held liable for the damages they have caused depending on the circumstances of the drunk driving accident in question.
For example, injured drivers and their families will most likely wish to seek compensation through their own insurance policies, but may also wish to file a personal injury lawsuit against the drunk driver in question. Personal injury lawsuits against drunk drivers have the advantage of not only being able to seek compensatory damages for medical expenses, lost income, and pain and suffering, but also potentially punitive damages as well.
Additionally, many times a drunk driving injury victim may also be able to hold an establishment or social host liable for negligently serving alcohol to the driver who caused the injury. This is what is known as New Jersey's "Dram Shop Law", and can allow drunk driving injury victims to seek compensation from bars, restaurants, casinos, hotels, taverns, social hosts, and other servers of alcohol. To learn more about how and when you may be able to recover compensation for your drunk driving accident injuries through a dram shop claim, please view our page on the topic here.
However, every situation is different, leading to different avenues for drunk driving injury compensation. For a better understanding of who you may be able to hold liable for your injuries and damages sustained at the hands of an intoxicated driver, contact our firm today to discuss you and your family's unique situation in a free and confidential consultation.
Netcong Drunk Driving Injury Lawyer Helps You and Your Family Prove Negligence
As with any personal injury claim, the key to making a successful recovery for the damages you have suffered hinges upon proving the negligence of some third party.
In the case of a drunk driving accident, this will usually involve your Netcong drunk driving injury lawyer gathering and reviewing evidence such as police reports, medical examinations, traffic camera footage, witness accounts, and potentially even evidence regarding the negligence of some bar, restaurant, or social host (remember, drunk driving injury victims may also be able to hold these types of establishments liable through New Jersey's Dram Shop Law).
This gathering, reviewing, and assimilating of evidence is just one of the many areas that an experienced personal injury attorney can be of enormous benefit to you and your family during the injury compensation process.
Contact A Morristown Drunk Driving Accident Attorney Today
At The Law Offices of Michael P. Burakoff, we have extensive experience working with clients and their families in drunk driving injury claims of all kinds in towns across New Jersey, Morris County, and Sussex County, including Denville, Parsippany, Morristown, Newton, Dover, East Hanover, Netcong, Mt. Olive, Hopatcong, Andover, Chatham, Florham Park, and more.
With a unique approach to Personal Injury Law Area focusing on not just attentive and informative service to clients, but to their families as well, Attorney Michael Burakoff is uniquely suited to helping you and your family through the often extremely difficult times that a drunk driving accident can cause.
To speak with Michael Burakoff and our legal team today in a free and confidential consultation regarding any kind of injury or wrongful death suffered at the hands of a drunk driver, your options for financial compensation, and how exactly we can help you to make a successful recovery, please contact us online, or through either our Morristown office or our Newton office at 973-455-1567.