Morristown Dram Shop Liability Attorney
Serving Clients Across New Jersey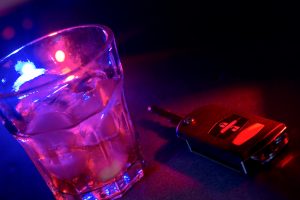 Drunk driving accidentsare an epidemic in the United States and around the globe. Despite numbers gradually decreasing over the years, an astonishing 111 million self-reported cases of drunk driving took place in the U.S. in 2014 alone. This figure was down from 161 million in 2006. For victims of drunk driving accidents or any other kind of motor vehicle accident, serious injuries can have a major impact on their short and long term futures. Thankfully, New Jersey dram shop laws may entitle victims and their families to substantial financial compensation through personal injury claims.
At The Law Offices of Michael P. Burakoff, our dram shop liability legal team has extensive experience serving clients from local Morris County and Sussex County towns such as Morristown, Newton, Parsippany, Dover, Denville, Netcong, Hopatcong, and across Northern New Jersey. Attorney Burakoff believes in working closely with not only our clients but also their families throughout the legal process. This unique family-first approach allows us to deliver personalized and effective legal solutions to address your individual needs and concerns.
To learn more about how New Jersey dram shop regulations may play a part in your potential personal injury claim, please call our Morristown dram shop liability attorney today for a free and confidential consultation.
Parsippany Dram Shop Lawyer Defines New Jersey Dram Shop Laws
New Jersey dram shop laws were put in place to protect victims injured by those who were irresponsibly served alcohol by either a public-facing entity or a social host. In other words, bars, restaurants, and any other purveyors of alcohol may be deemed partially liable for the actions of their guests. Pursuant to the New Jersey Revised Statutes, Section 2A:22A-5- conditions for the recovery of damages, the following must be true in order for victims to pursue financial compensation through a personal injury claim:
The server must have acted negligently. Our Parsippany dram shop attorney may prove negligence in a number of different ways depending on the exact nature of the incident. Commonly, server negligence involves serving an obviously intoxicated individual, a minor, or an individual who was known to be dangerous.
The negligence of the server must have led to the injurious accident. In most dram shop cases, over serving leads to a drunk driving car, truck, motorcycle, or other motor vehicle accident.
The injurious accident must have been reasonably foreseeable. When drunk driving is involved, it is generally presumed that any future car accident is reasonably foreseeable. However, there certainly are exceptions.
Are Social Hosts Liable for Injurious Accidents Under Dram Shop Regulations?
As per N.J.S.A. Section 2A:15-5.6 – exclusive civil remedy, social hosts may also be held liable for injurious accident through dram shop personal injury claims. Your Morris County dram shop attorney may choose to use many of the same legal tactics as would be used against a public entity via a traditional dram shop claim.
However, there is one notable difference between social host and public entity dram shop claims: the legal presumption that a person was not visibly intoxicated. Persons with a Blood Alcohol Concentration (BAC) of 0.08 percent or greater are considered legally drunk. In many personal injury cases, this BAC reading will be used as evidence of the negligence of the offender and the negligent dram shop or social host.
In the case of social hosts, there is a legal presumption that the host may have not known the offender was intoxicated if their BAC was below 0.15 percent. Additionally, for individuals with BAC less than 0.10, there is an irrebuttable presumption that the social host could not have reasonably known that the offender was intoxicated nor that they acted negligently. This is an important distinction, as social host liability claims require a higher BAC reading than traditional drama shop claims to be legally valid.
Contact a Dram Shop Accident Injury Attorney with Offices in Morris and Sussex County Today
Dram shop personal injury attorney Michael P. Burakoff takes pride in protecting the legal rights of drunk driving victims and their families across Morris County, Sussex County, Netcong, Florham Park, Mt. Olive, Chatham, East Hanover, and all of Northern New Jersey. Our personal injury team will work with you and your family to recover full and fair compensation for damages including lost wages, medical expenses, pain and suffering, incidental expenses, and much more.
Since 1976, attorney Burakoff has earned lifelong clients by providing high-level legal solutions which are tailored to the unique situations of each one of our personal injury clients. Lean on our experience to hold not only the offender of your drunk driving accident but also the dram shop or social host liable for your life-changing injuries.
Contact us online or call our Morristown office or Newton office today at 973-455-1567 for a free and confidential consultation with a member of our qualified and experienced legal staff regarding your accident, your injuries, and your potential for compensation through a personal injury claim.