Morristown Hazardous Road Conditions Accident Attorney
Serving Accident Victims Across New Jersey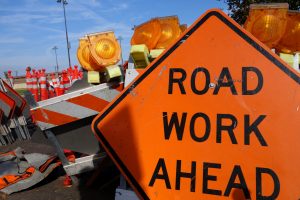 When most people think of motor vehicle accidents, they think of a driver acting with negligence or recklessness leading to an accident. While this is the case for the majority of accidents, many New Jersey auto accidents are caused by dangerous road conditions. Such hazardous conditions can be caused by a litany of factors whether they are natural or manmade. When a motor vehicle accident is caused by hazardous conditions, it may be possible to recover financial compensation through a personal injury claim by holding the property owner or manager responsible.
The hazardous road conditions legal team of The Law Offices of Michael P. Burakoff takes pride in serving our local Sussex and Morris County communities including Denville, Parsippany, Netcong, Hopatcong, Dover, Rockaway, and across Northern New Jersey. Our family-first approach to personal injury law has earned many of our clients for life. Attorney Burakoff believes that proper legal counsel goes beyond simply protecting our clients' legal rights, and extends to paving the road for our clients' future as well.
Please call our Morristown hazardous road conditions accident attorney today for a free and confidential consultation regarding your car accident, motorcycle accident, truck accident, bicycle accident, or any other type of accident caused by hazardous road conditions.
What are Considered Hazardous Road Conditions in New Jersey?
New Jersey drivers already have to deal with heavy congestion, aggressive driving, and many other potentially hazardous situations on the road. When additional hazards enter the equation, driving can become extremely dangerous. Our Morris County hazardous driving conditions attorney has seen clients become victims of injurious accidents due to dangerous conditions including but not limited to:
Improperly maintained roads – this can include potholes, incomplete sections, unsafe driving surfaces, etc.
Improperly designed roads – safe roads begin with their design and the implementation of that design. Thankfully, most NJ roads are generally considered well-designed and up to modern standards
Construction zones – active construction or work zones can be potentially hazardous for drivers and workers alike. Workers are responsible for maintaining safe roadways during and after construction
Improper signage – signs pay a huge role is safe roadway travel. Failure to post adequate signs can be a potential cause of injurious accident
Obstacles – debris, construction materials, signs, utility poles, and much more can create visual or physical obstacles for drivers
Netcong Dangerous Road Accident Attorney Finds Liable Parties
Personal injury claims citing hazardous driving conditions are most frequently considered matters of premises liability. In New Jersey, property owners are responsible for providing a safe and secure environment for guests. This is never truer than for inherently dangerous roads. Pursuant to these regulations, your Netcong dangerous road accident attorney will strive to find fault with the party responsible for maintaining the road.
Finding fault for a motor vehicle accident often involves proving what caused your accident in the first place. To do this, we can rely on police reports, photographs of the scene, witness testimony, and much more. In some cases, our legal team may even call in an expert witness to testify regarding the nature of your accident to prove that hazardous conditions were the cause.
Parsippany Hazardous Road Conditions Lawyer Discusses Personal Injury Claims Against Government Entities
Many roads in New Jersey are owned and/or maintained by government entities. The NJ Turnpike, interstates, and Garden State Parkway are a few such examples. While it is certainly possible to hold these government entities responsible for your injurious motor vehicle accident, there are a few specific loopholes which you and your Parsipanny hazardous road conditions lawyer must navigate.
The statute of limitations for personal injury claims is typically two (2) years in New Jersey. However, all claims for injuries on government property must be filed with 90 days of your accident. It is important to distinguish that this filing is considered a notice of claim, and is meant to notify the government of your intent to sue.
From this point, the government will begin the investigation process into your accident. This investigation will likely involve follow up questioning, asking for additional proof and/or paperwork, and more. By working with an experienced attorney, you can be confident that you are handling these complex procedures appropriately and in a manner which will enable you to recover the financial compensation that you and your family need.
Contact a Dangerous Road Conditions Attorney with Offices in Morris and Sussex County Today
Dangerous road condition motor vehicle accident attorney Michael P. Burakoff has over four decades of experience recovering full and fair compensation for victims of injurious motor vehicle accidents. Our firm believes in offering effective legal solutions that are tailored to the individual needs and concerns of our clients and their families. This unique approach has led to multiple million dollar recoveries across Morris County and Sussex County towns such as East Hanover, Rockaway, Dover, Denville, Morristown, Newton, Chatham, Mt. Olive, and all of Northern New Jersey.
To speak with Attorney Burakoff in a free and confidential consultation regarding your motor vehicle accident, please contact us online or call our Morristown or Newton, NJ offices by dialing 973-455-1567 today.