Morristown Apartment & Home Accident Attorney
Premises Liability Attorneys Providing Legal Advice in New Jersey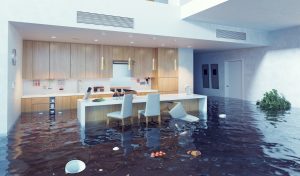 If you have been injured at someone's home or apartment, you may be entitled to recovery.  New Jersey property owners are required to maintain safe environments for invited guests.  Everyday maintenance can prevent guests from being injured.  If a landlord or property owner knows of a hazardous condition and does not fix it or warn against the condition, he or she may be liable for any damages or injuries caused as a result of this failure to act in a responsible manner. A property owner may also be liable if someone was injured because safety mechanisms were not in a place that could have prevented the accident in the first place.
If you have been injured on another person's property as a result of a landlord or property owner's neglect, call the Morristown apartment & home accident attorneys at The Law Offices of Michael P. Burakoff today for a free and confidential consultation. We have experience handling these cases and have successfully obtained recoveries for clients in towns like Newton, Morristown, Hopatcong, East Hanover, Mt. Olive and across Northern New Jersey.
Causes of Home Injuries across Morris and Sussex Counties
In New Jersey, if a property owner invites someone into their home as a tenant or visitor, they have a legal duty to ensure the safety of that person. In other words, if a guest or tenant is injured due to circumstances within the landlord or property owner's control, they may be held liable.
The landlord or owner must demonstrate that they have taken reasonable care in maintaining their property. People are often injured on sidewalks or parking lots due to uneven surfaces or potholes.  The landlord or owner has a duty to maintain these surfaces and to address situations that may give rise to accidents and injuries. If you fall as a result of a hazard, you may be entitled to monetary compensation through a premises liability claim. Other common examples of actionable claims against landlords and property owners involve:
Lead paint
Defects in the floors, such as uneven surfaces
Poorly lit parking lots, stairways, or entrances
Swimming pools without adequate fencing and locking gates
Unattended slippery surfaces
Electrical or code violations
Unsafe conditions such as broken or missing railings and banisters
Unsecured railings
Old or faulty elevators
Snow or ice that has not been removed or salted
Standard of Reasonable Care for Landlords and Home Owners in NJ
Landlords and apartment owners are often held liable for a person's injuries if they fail to adhere to a standard of reasonable care. Landlords, property owners, management companies, contractors, corporate owners, and homeowners are all potentially responsible parties.
Apartment and homeowners must keep their properties safe for invited guests, referred to as "invitees." An "invitee" is someone who is requested or invited onto the property and allowed to remain on the land or premises. Tenants, friends, delivery persons, service workers, and other persons invited to the property may be considered invited guests.
Duty to Perform Care and Maintenance to Make Property Reasonably Safe For Morristown Property Owners
The owner of the land has a duty to exercise ordinary care in the maintenance of the property to make the property reasonably safe for guests. The landlord or owner must correct the defects in the land or give notice as to the hazards. You have likely been warned of potential hazards on a property.  For instance, if a surface is slippery and potentially dangerous, the landlord may have a sign out that says "CAUTION" or SLIPPERY WHEN WET" to warn you of the danger.  If an elevator is not working properly there may be a sign on it that says "NOT WORKING" or "OUT OF ORDER".  This gives the invitee notice to take caution or not to use the equipment.  A less common example occurs when the landlord or complex owner fails to repair the property.  Say, for example, that a railing on the second floor is loose and the landlord knows of the issue but does not fix the railing.  If the railing gives way and an invitee falls, the property owner would likely be responsible for the injuries. In general, not taking ordinary precautions or reasonable steps to alleviate a potential hazard will subject an owner to the responsibility of invited guests.
Call our Morristown and Newton Accident Attorney Today
If you have been injured on someone's property and believe the property owner or manager's negligence led to your injuries, call The Law Offices of Michael P. Burakoff today at 973-455-1567 for a free consultation regarding your potential claim or fill out a contact form to schedule an appointment. We fight for financial compensation needed for paying medical bills, loss of wages due to missed work, continued medical care, disfigurement, inability to work in the same field, and pain and suffering.