The Kind of Truck Involved and the Details of Your Accident Can Make a Big Difference
If you have been injured in an accident involving a semi truck, you should not wait to contact an attorney at The Law Offices of Michael P. Burakoff.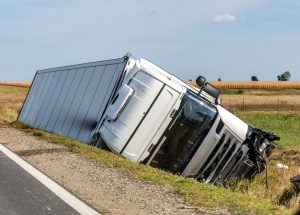 Your insurance company is going to take steps to protect its own financial interests. Additionally, trucking companies have their own insurance companies working for them. It is critical to ensure that your own legal and financial interests are being fully protected.
The Law Offices of Michael P. Burakoff, P.A., represents victims of tractor trailer accidents throughout New Jersey. To schedule a free consultation to learn about your legal options, contact us today.
Types of Truck Accidents
Attorney Michael P. Burakoff has more than 35 years of experience representing victims of serious semi accidents. No matter what type of truck accident you have been injured in, he can step in, protect your rights, and help you see maximum compensation for all accident-related expenses and damages:
Rollover accidents
Rear-end accidents
T-bone accidents
Underride accidents
Head-on collisions
Left-turn accidents
Tanker spills
Brake failure accidents
Tire blowout accidents
The causes of these accidents can vary. Anything from driver fatigue to faulty brakes to overloaded trucks can cause or contribute to a serious accident. In any case, a thorough investigation is a critical legal step to determine the accident's cause and liability.
Contact a Dover Jackknife Accident Lawyer
After a trucking accident, do not wait to contact an experienced New Jersey personal injury attorney. We have offices in Morristown, West New York, and Newton.