Causes of Truck Accidents Morris County NJ
A Thorough Investigation Can Uncover All Causes of a Trucking Accident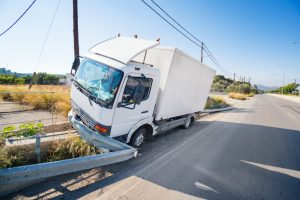 The insurance claims process after a major truck accident is complex. In order for an injury victim to receive full and fair compensation, it may be necessary to file claims with — or lawsuits against — several different defendants. Each person or company that contributed to the accident is a possible defendant who might be made to pay for the victims' financial losses.
When seeking a personal injury attorney to represent your interests in the aftermath of a serious truck accident, select a lawyer who understands the importance of conducting a thorough investigation into all possible causes and finding all possible defendants.
A New Jersey Truck Accident Lawyer Dedicated to Injury Victims' Rights
New Jersey personal injury attorney Michael P. Burakoff is a seasoned trial lawyer who has spent the last 35 years building a reputation as a dedicated and strategic attorney whose mission is to protect the rights of injury victims throughout New Jersey. Clients of our law firm gain direct access to a no-nonsense lawyer who can explain the legal process in clear language and who will leave no stone unturned in the effort to achieve a just settlement or jury verdict. Contact us to learn more or schedule a consultation at one of our convenient offices in Morristown, West New York, and Newton.
Millions of Dollars Recovered From Insurance Companies for Our Clients: At The Law Offices of Michael P. Burakoff, P.A., we have recovered millions of dollars from the nation's largest insurance companies, including Allstate, Geico, State Farm, and New Jersey Manufacturers Insurance Company. Review our selected case histories to learn more.
Common Causes of Truck Accidents
When we represent injury victims following a truck accident, our investigation searches for evidence of any or all of the following common causes of truck accidents:
Driver fatigue
Illegal use of drugs or alcohol
Lack of driver training and education
Improper loading and unsecured loads
Speeding, weaving through traffic, and other types of reckless driving
Corporate delivery deadlines that encourage drivers to stay on the road when tired in order to meet their obligations
Improper maintenance or repair resulting in faulty equipment
Call one of our skilled attorneys today to get started on your case.
Despite the reason for your truck accident, you and your loved ones may be entitled to compensation including reimbursement for medical bills, and property damage.  Our experienced truck accident attorneys will help you file your case and will work hard so that you recover the maximum compensation possible. Call us (973) 520-0525 today or visit our website.