Five Steps to Take After a Serious Car Wreck Parsipanny NJ
The Law Offices of Michael P. Burakoff, P.A helping accident victims throughout New Jersey for more than 35 years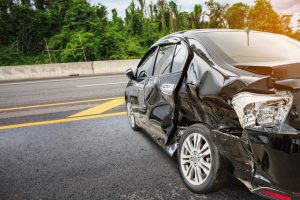 After a car accident, your mind is in disarray. When dealing with the trauma of being in an accident — serious injuries, damage to your car and other factors — it can be hard to focus on doing what is necessary to protect your legal and financial interests. Because serious accidents are uncommon and unexpected, knowing what to do after an accident is something most people never think about.
The Law Offices of Michael P. Burakoff, P.A., has been helping accident victims throughout New Jersey for more than 35 years. Read the information below to learn what steps to take after an accident, and then contact us to discuss your specific legal options in a free consultation.
What to Do After a Car Accident Involving Injuries or Major Damage
From a legal perspective, the steps you take after a car crash or truck accident are critical. To maximize your recovery after an auto accident, take the following steps:
Call 911 — If anyone has been injured or the accident was major, call 911 as soon as possible. You should seek medical attention for any injuries — even if you do not think you have been seriously injured. Stress, shock, and adrenaline could mask your injuries, so you should get a medical exam after any traffic crash.
Gather information — Exchange insurance and contact information with other drivers. If there are any witnesses, get their contact information as well. Do not admit fault, even if you believe you caused the accident. An investigation will determine what factors caused or contributed to your accident.
Gather evidence — If possible, take photos of the accident scene, any damage to your vehicle, skid marks or other evidence of the crash. You should also take photos of any injuries you have suffered.
Contact a personal injury lawyer — Do not wait long to contact an attorney. The sooner you do, the earlier he or she can begin working on your behalf, investigating the accident, preparing your claim and working to maximize your settlement. As many personal injury lawyers, we offer a free initial consultation, so it costs you nothing to find out what rights you may have.
Follow through — Be sure to follow through with any medical treatment your doctor recommends, and take any medicines that have been prescribed. It is also a good idea to document your progress day by day. This information can later be used when the impact of your injuries is being assessed.
Protect Your Rights. Contact Us Now for a Free Consultation.
Attorney Michael P. Burakoff has been serving injury victims in east-central New Jersey for more than 35 years, and he has built a long track record of success. To discuss how he can help you, contact us online or call 973-520-0525 for a free consultation. We have offices in Morristown, West New York, and Newton, and we can arrange to meet with you at home or the hospital if it is difficult for you to travel.