What Type of Claim May I Have for an Animal Bite or Animal Attack Injury in NJ?
Animal Bite and Animal Attack Injury Attorney with Offices in Morris County and Sussex County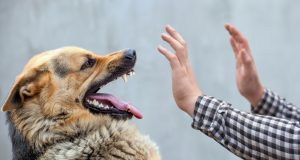 Most jurisdictions have statutes that pertain to animal bites and a majority of states have a dog bite specific statutes. The type of recovery you may receive depends on the law in your jurisdiction. If you are in a state that has a dog bite statute, the owner may be liable for an injury their dog causes, even if they did not know that the dog was dangerous; this is called strict liability. There are exceptions to this general rule, such as if the injured person was trespassing at the time of injury, the owner may not be liable. If you are in a jurisdiction that does not have a dog bite statute, proving the owner's knowledge of possible danger and control over his or her animal becomes more important.
In some animal bite cases, the injury may not have been caused by a dog. Most jurisdictions do not have statutes specific to other types of animals. In the case of another domestic animal, you may have a negligence action. In a negligence claim, you must show that the owner of the animal knew of the animal's dangerous tendencies and did not prevent the foreseeable harm that occurred.
Less often, the animal bite was caused by a wild animal. If the wild animal is owned by an individual, that person will usually be held to an absolute liability standard. This means that even if they have safety measures in place, the owners will be held responsible for any harm caused by their animal. If the wild animal is not owned by a private person, but a government entity or a facility, such as a zoo, absolute liability will not apply. Instead, negligence must be proven to the court to show the facility's/government's liability.
Who May be Liable for My Animal Bite Injuries? Parsippany Animal Bite Injury Lawyer
Various parties may be liable for an animal bite. It depends on the situation that led to the injury. Most often, the animal's owner will be responsible for the wounded person's injuries. In some jurisdictions, the owners will be liable for their animal's actions without having to show fault. However, in other jurisdictions, the injured person must show that the owners knew that their animal was dangerous. Alternatively, in some cases, the animal does not have an easily identified "owner." The animal may be in a shelter, kennel or other facilities. If the animal is in a facility, the court will have to weigh the facts of the case to determine who had control over the animal at the time of the attack. Likewise, the animal may be under the control of an entity, such as the government. If a government entity controls the animal, it may be a liable party in an animal bite injury case.
What Type of Damages Could I Get for an Animal Bite Claim?
The amount and type of damages you may receive in an animal bite case will depend on the extent of your injuries, specific facts of your case and the jurisdiction you are in. In general, damages in animal bite cases include any medical costs, medical treatment for injuries (immediate treatment and future treatment), pain and suffering, compensation for property damage, loss of earning capacity or any lost earnings, if you were not able to work due to your injuries (physical or emotional).
Morristown Dog Bite and Animal Attacks Attorney
At The Law Offices of Michael P. Burakoff, our legal team is ready to help you. Victims of dog bites or any other animal attack often suffer from psycological side effects. Children are the ones who have to face tougher consequences. Injured people might be entitled to monetary compensation for their pain and suffering, plus the medical bills. That´s why it is so important to hire a firm that will protect your interests and get you fair compensation. Please feel free to fill out the form following this link or call (973) 520-0525 and we´ll be glad to speak to you.
DISCLAIMER: This site and any information contained herein is intended for informational purposes only and should not be construed as legal advice. Seek competent legal counsel for advice on any legal matter.